We just returned from John Deere's Product Introduction in Omaha, Nebraska and what we have to say is… wow, what a show! John Deere is putting out a ton of new, impressive equipment for model year 2010, and all of it is definitely on the cutting edge of innovation and technology.
This year's Intro was the most highly attended in the history of John Deere. For those unfamiliar with the event, this is the time of year where John Deere brings in their dealers from all across the country to see and experience the new lines of John Deere equipment that will soon be available to consumers. Intro is comprised of several 'waves.' Each wave is 3 days long, where dealers are invited to come witness a grand showing of all the new products and then 2 days worth of classes allowing dealers to learn about and operate the new equipment.
Day one of our wave had nearly 1,500 dealership representatives in attendance… one of the largest ever for a John Deere Product Introduction event. The theme for this spectacle was "Performance That Endures"… and the equipment we witnessed should definitely stand the test of time. In fact, much of it looked very futuristic already!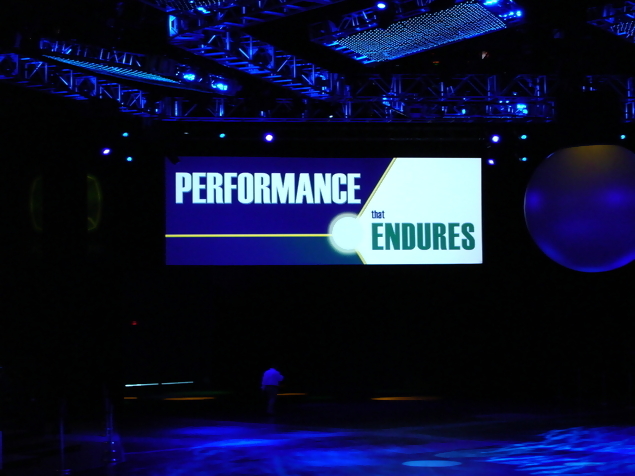 The early hits of the Intro in talking with people were the new 8R/8RT series Tractors, the new large planters, and maybe above all else, the new deluxe, 'mobile office' cabs John Deere will be featuring in their tractors.
Officially deemed CommandView™ II, the cab design utilized in John Deere's new line of tractors is a virtual mobile office. Right there in the cab of the tractors are places for farmers to put their Heads-Up-Displays, monitors, laptops, communication and GPS equipment, and even small desks with exceptional storage space. The newly designed cabs move with the farmer as he maneuvers through his field, and compensates for turns and difficult terrain, preventing bumps from jarring the operator or equipment. One dealer said to us, "It's more comfy than sitting in a Lexus!"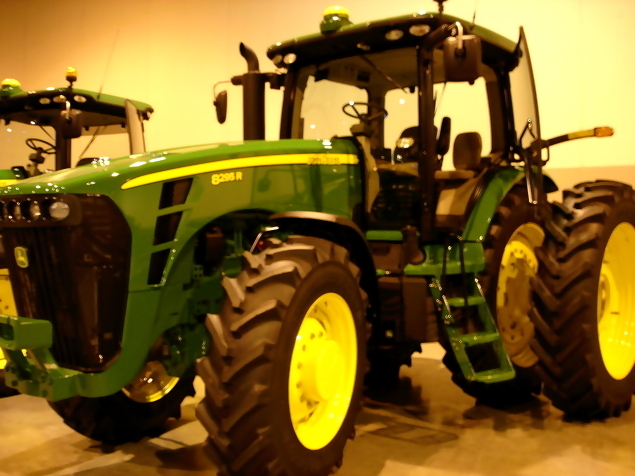 The 829 R Tractor is replacing several types of tractor… one is the 8330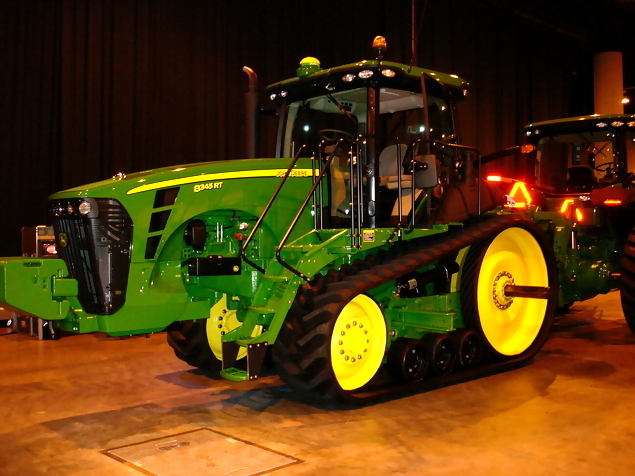 834 RT Track Tractor is replacing the 8330T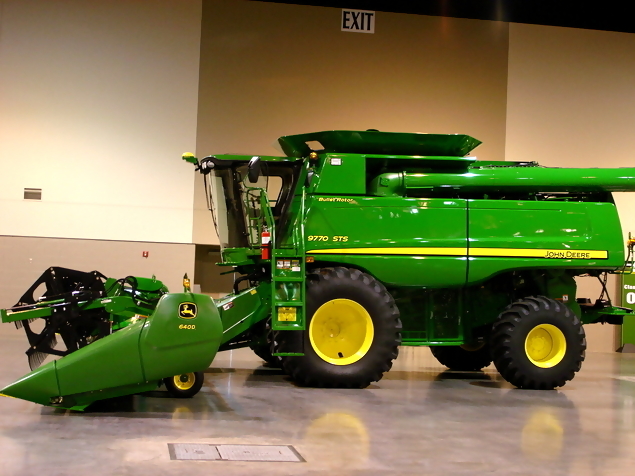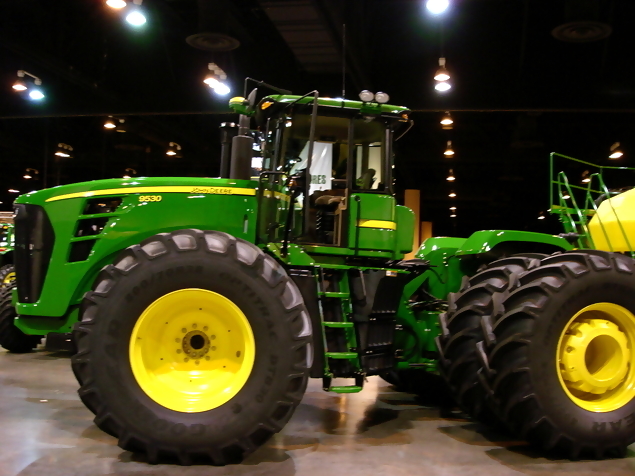 The 9530Row Crop Tractor – is the newer version of such models models like the 9430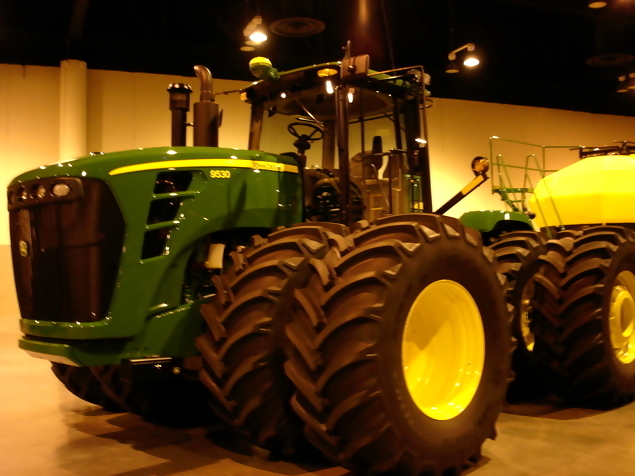 9530 Tractor is the newer version of such models like the 9430.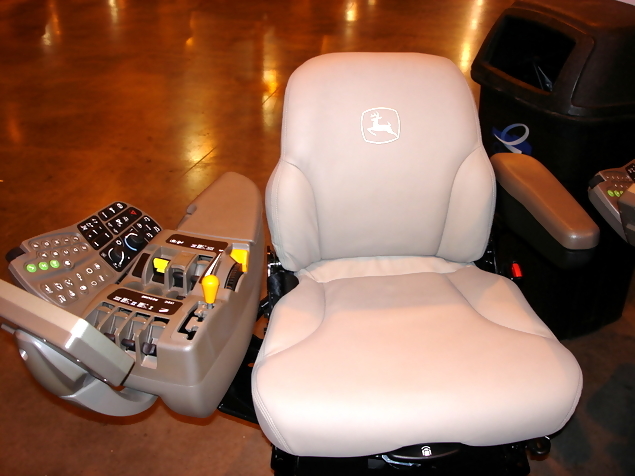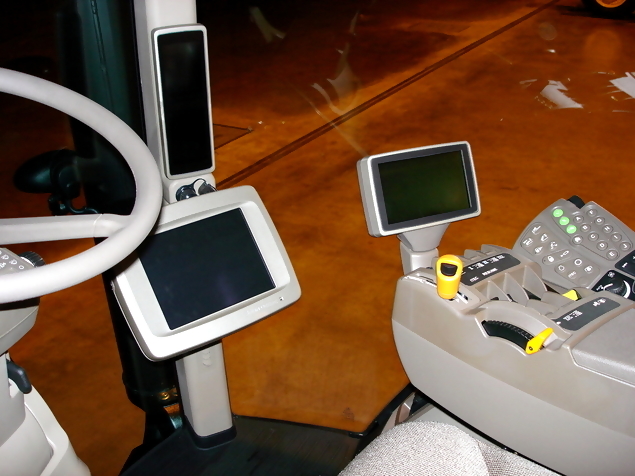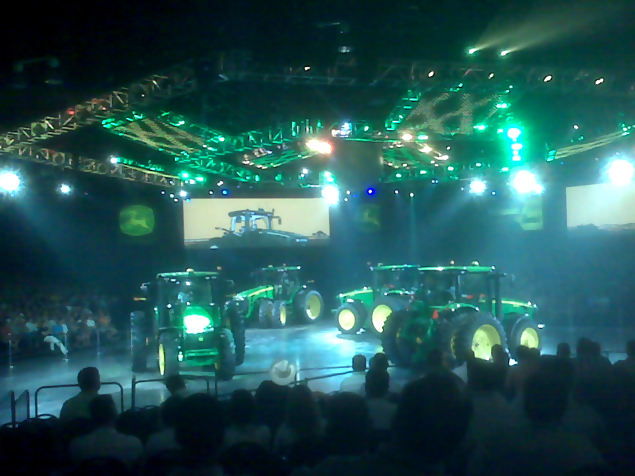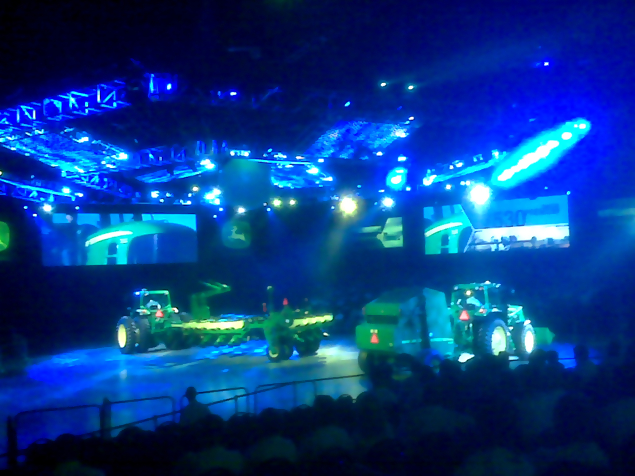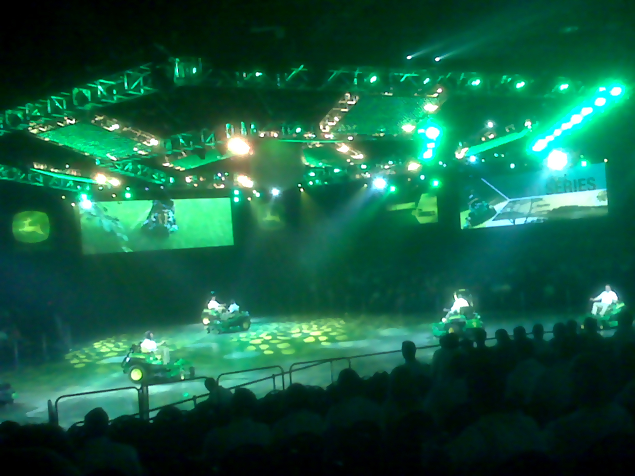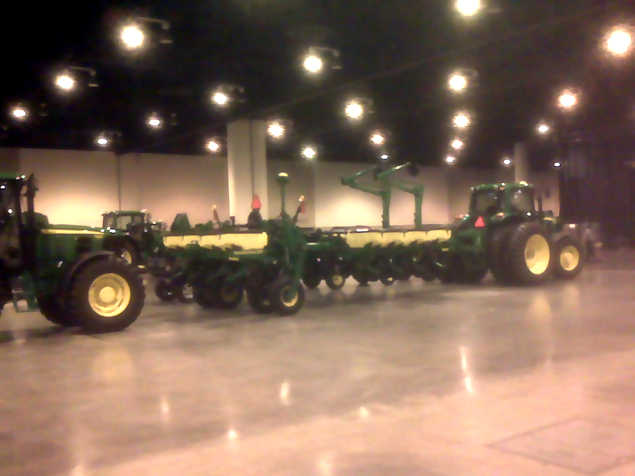 Related Posts