John Deere Puzzles
February 10, 2010
by Machinefinder

It can be amazing what one will find surfing through the John Deere website. As an example, the team over at John Deere UK and Ireland put together a John Deere Fun Zone, where people can come check out a number of games related to Deere.
One of our personal favorites are a set of John Deere Puzzles, with varying degrees of complexity and using popular John Deere tractors as the backdrop.
Check them out for yourself (each one opens in a new window), and make sure to check out the entire John Deere Fun Zone for more games and resources.
100 Piece Puzzle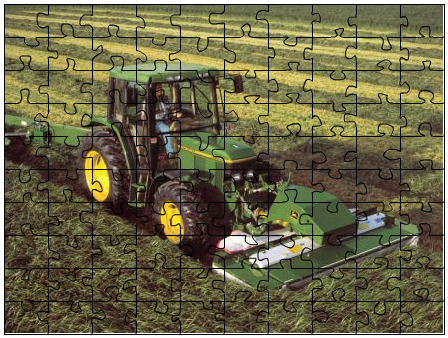 (NOTE: there is also a 100 piece version with "help" as well :-))