No matter how you cut it, there are certain pieces of mowing equipment that make for more successful operations. Whether you're a new John Deere 2653B Mower owner or you're just looking to freshen up your skills, we've put together some information to consider throughout your daily operations and as you take on equipment maintenance.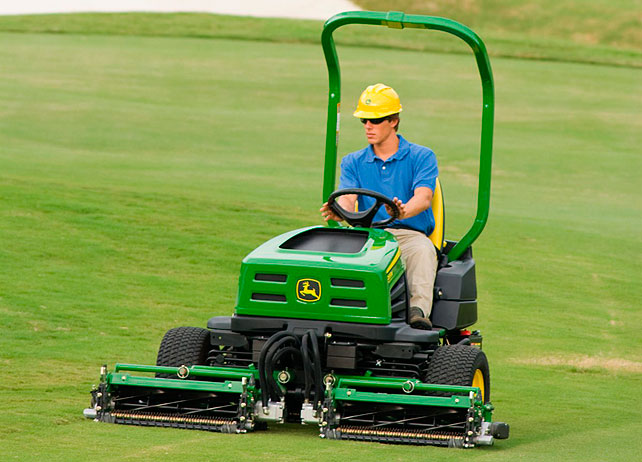 Check out the video below to learn almost everything you need to know when it comes to operating and maintaining the John Deere 2653B Mower. Enjoy!
Here, we will cover the location and use of the controls, proper mowing techniques, daily maintenance and extremely important safety information. These are all essential things that you should understand before operating the mower, so be sure to watch the video once or twice before jumping into it.
We've also broken down the key takeaways from this video in the content to follow. Enjoy!
Before Operating the John Deere 2653B
To properly operate and maintain your John Deere 2653B Mower, there are a few things you should keep in mind. Here, we've put together a brief overview of some essential considerations.
Safety: This should be the first thing you think of when operating any piece of machinery. It's important to remember that you're not only responsible for your own safety, but you're also responsible for the safety of those around you. Of course, you should understand the basics like always wearing your seatbelt on the golf course; however, you must read the operator's manual completely before operating.
Location and Use of the Controls: Learn the different controls that you'll find on the left and right side of the console. This is essential to finding exactly what you need and operating the machine, as well as being able to understand what's going on during your operations and how to improve it. Check out the video above for complete details.
Proper Clothing: The best way to prevent any injuries or risk is wearing the proper clothing required for the job. This includes work shoes, long pants, safety glasses with side shields, and hearing protection. You may even want to consider wearing work gloves, a long sleeve shirt, and sunscreen.
Pre-Start Checks: There are certain elements that you should check during a walk around inspection before mowing. This includes looking at the hardware to make sure it's tight and checking guards and shields to ensure they are in place and in good condition. Look under the machine for oil, fuel or coolant leaks, make sure all safety signs are readable, check the tire pressure, etc. Watch the video for all the details.
Starting the Engine and Mowing: In order to get your operations up and running, there are several elements that you need to have in place. The video above will walk you through essential steps and training that will help ensure you are starting your engine and mowing operations while following Deere best practices.
Key Techniques: Understanding certain techniques will help you gain control over your equipment. For example, the risk of rollover is low when operating on slopes of 15 degrees or less; however, the risk increases as the slope angle increases. While the operator's manual provides more details, this video is a good place to start.
End of Day Maintenance: After a day of mowing, there is some simple maintenance that should be done to preserve your machine. This includes things like cleaning the radiator, blowing away any debris that has collected on the machine and using low-pressure water to rinse the machine and cutting units.
We hope this post helps you on your way to more productive mowing operations. Did we miss anything when it comes to lawn equipment maintenance? We'd love to hear your thoughts in the comments below.
If you enjoyed this post or want to read others, feel free to connect with us on Facebook, Twitter or Google+!