4 Steps to Selecting a Used Tractor
September 24, 2009
by Machinefinder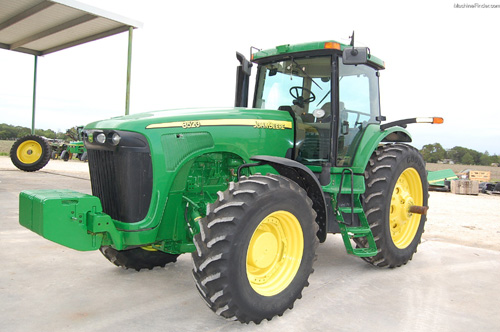 Buying a used tractor can make sense, depending upon your situation and needs. Even though things are starting to look a little bit brighter, the tough economic times we've all been through lately have forced many to really slow down. This has led to the consumer thinking thoroughly about making major purchases—and particularly how to save a few bucks while still receiving quality. Well-maintained used tractors provide exactly this in-demand value.
Purchasing used is easy to justify, not only for yourself, but also for your business/financial partner. The most difficult part of the decision is actually selecting the right pre-owned equipment for your situation. Learn how to by a tractor with the following tips.
Step One: Narrow Down the Types of Used Tractors Available
It may come as common sense to some folks, but for those looking to purchase their first tractor, it's important to note that there are several different types of used tractors out there to choose from. First things first, it's a good idea to narrow down the category that best suits your particular needs. The most common types of tractors include:
Compact Utility Tractors – These are smaller tractors designed to be used for many everyday landscaping and grounds maintenance applications.
Utility Tractors – Versatile in capability, general-use utility tractors are often used for grounds maintenance, wagon pulling, and even hay production.
Row Crop Tractors – These tractors are more specialized in the tasks they are designed to perform. They are well-suited to work well with a variety of field-use implements and applications.
Articulated 4WD Tractors – Normally used in grain operations to handle tillage and seeding type work. Also often used for land leveling and dirt transportation.
Various implements and accessories are available for all types of used tractors—successfully broadening the range of versatility.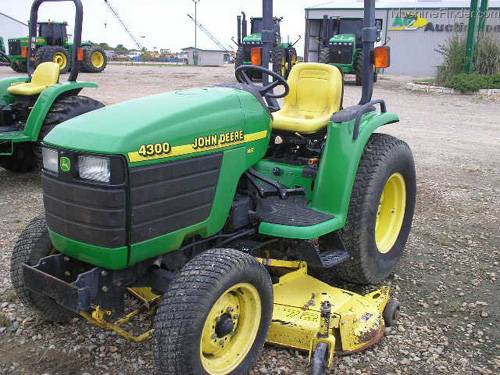 Step Two: Consider Price Range
An important consideration in any major purchase is understanding and deciding on a price range, to which to adhere. Quality pre-owned tractors are available even for the tightest budgets. By choosing a figure and standing by the decision, you'll narrow the options even further—allowing you to focus your scrutiny on the most relevant used tractors.
Step Three: Gather Background & Details
Once you've narrowed down your list to several used tractor models that will fit both your intended use and your budget, it's time to really dig in and do some research. You'll want to find out all of the particulars of the models you're looking at—everything from the tractors' capabilities, to their history of use, and of course, what kind of maintenance and repairs were done in the past.
It's always reassuring when you're able to discern that the used tractor you're seriously considering purchasing has been meticulously maintained throughout it's time in service. Be sure to ask as many questions as you need to feel comfortable with your pending used tractor selection.
Step Four: Close the Deal
Once you've more or less decided on a particular used tractor that you'd like to purchase, it's always a good idea to double check how the sales transaction itself will be handled. For example, will financing with attractive terms be available for your purchase? Will transportation be provided by the seller, or will you need to arrange transport? Is an extended protection plan (warranty) available? And, finally, the availability of parts and service on a timely basis is an important factor as well. The sales professional at your John Deere dealership can assist you with all of these questions. Wrapping up the deal is usually quite straightforward once you've chosen just the right tractor for your needs—most experienced sellers will be able to guide you through the process of closing the deal.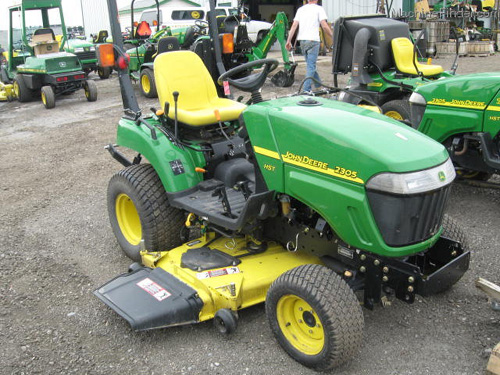 Planning and researching a major purchase is always the best way to go. By following these 4 simple steps on how to buy a tractor you'll be organizing the buying process and making a purchase decision that you'll be highly satisfied with for many years to come!
Related Information