John Deere Crawler Loaders
Construction sites are a tough environment that requires reliable, hard-working tools. If you are in need of strong versatile machines that are built to last then the John Deere 605C crawler loader and John Deere 655C crawler loader will give the reassurance you need.
John Deere Crawler Loader Versatility
These strong, versatile, and durable machines will become an essential part of any construction vehicle fleet. The John Deere crawler loaders are exceptional vehicles for digging, dragging, excavating, backfilling, landscaping, and loading trucks. The JD 605C and JD 655C crawler loaders have exceptional maneuverability when transporting materials through a work zone.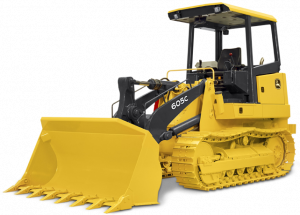 These machines allow your work force to be more productive by providing excellent fuel-efficiency, and turbo-charged engines. These machines make quick powerful turns and can climb in and out of crater-like worksites.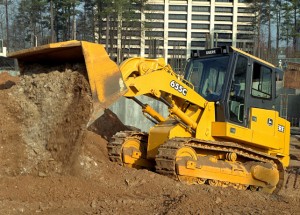 The John Deere crawler loaders have been known for generations as time saving machines, and are recognized as being a perfectly sized. These crawler loaders can perform the tasks of smaller loaders but can also make a huge impact in more demanding circumstances. With legendary productivity it's no wonder these crawler loaders lead their class in up-time.
How Machinefinder Can Help
The Machinefinder platform makes it easier than ever to find the used John Deere crawler loader that is right for you. By accessing the Machinefinder data-base, you are connected to thousands of reputable equipment dealers who can help you find the best addition to your fleet.
The Machinefinder Mobile platform now makes your searching even easier as you can search for needed machinery almost anywhere.  If you are in the office or traveling on business, you have the ability to build new relationships with used heavy equipment dealers across North America.