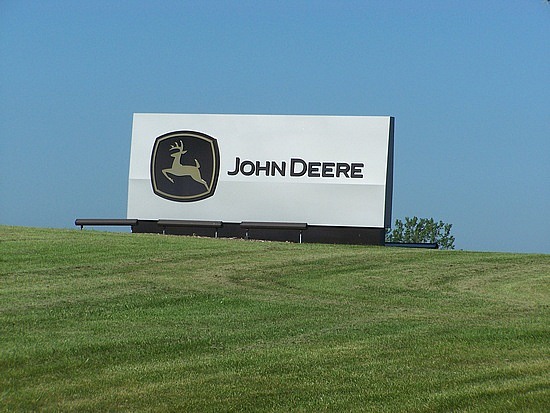 Although many people who work in the U.S. enjoy what they do and the company they work for, certain brands inspire loyalty among their workers that lasts a lifetime. People who work on John Deere products tend to share a love for the farm equipment that they work on and maintain, and this can lead to long and rewarding careers at the company.
Leland Reppe, an employee of the John Deere dealership in Brookings, SD  has been working on John Deere machines for 50 years as a service technician for Schuneman Equipment Co. The Brookings Register reported that he enjoys working on the green and yellow products so much that he could not believe how old he became in what seemed like a short period.
"We can't believe we're that old yet," Reppe told the news source. He and a friend opened up a shop in 1962, and they worked on John Deere equipment and helped to repair the farm tools of local families.
Reppe grew up on a farm near his future business partner, and it was here where he learned the "farm mechanics" that would help to prepare him for a career reliant on building and repairing John Deere farm equipment. Although much of his surroundings have changed, the farmer and repairman noted that much is the same in his work.
According to the Register, Reppe noted that in 1962, his job was "same thing as I'm doing today – I just set up machinery and repair it." He never got deep into engine work, but chose instead to specialize on combines, tillage tools, haying equipment, planters, drills and other John Deere equipment that Brookings residents bring in to his shop.
"I started when the new style tractors were here, the 4010s, 3010s, which were before they were two-cylinders. 'Johnny Poppers,' they called them. But, there were still a lot of them around," -Reppe
According to the news source, he was able to track the evolution of John Deere farm equipment, as his customers would come in and request specific parts in order to stay up-to-date with the recent models.
People who grew up using the farm equipment may want to end up working with or for John Deere, and the company has a variety of programs to help people in the industry secure employment. According to the company's website, college opportunities exist and students can inquire about a career with the organization in order to pursue a job that they would enjoy.