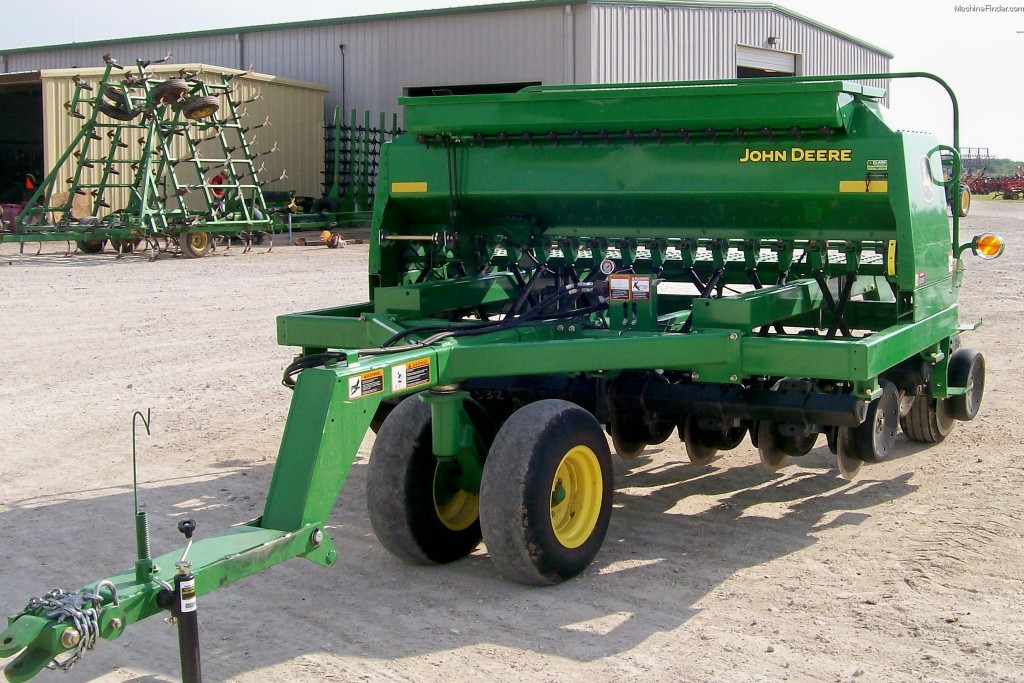 No till drilling has evolved over the course of the last 50 years, as the creation practice has been credited to a farmer from North Carolina in 1962. John Deere equipment has mirrored and led the evolution of the no till drills, and its latest products represent the pinnacle of innovation and efficiency.
The practice has changed over the course of these 50 years in part because of a transition in the thinking of farmers across the country. A move away from deep plowing and cultivation was essential to better preserve lands, but this is not a completely extinct form of agriculture.
No till planting provides very effective erosion control and moisture conservation measures, and the John Deere equipment helps farmers place the plant seeds directly into the soil through the residue of a previous crop – all without plowing or disking.
This helps to leave the soil undisturbed by tillage and protected by the crop residue that exists from the previous planting. This residue also helps to reduce runoff, preventing erosion and conserving water for crop uses.
Crops can be produced while the quality of the soil is improved, and this is all done more efficiently by using products like the John Deere 1590 No Till Drill.
The new model comes with a variety of features that help a farmer increase the efficiency of no till drilling. Bi-fold markers help an operator easily avoid expensive overlaps and skips, and these are available in both the 15-foot and 20-foot models.
John Deere also provides a farmer with three hitch options, which allows them to match their power and acreage with the model. Smaller tractors can be accommodated by the drawn caster-wheel hitch, while a regular drawn and a two-point version are better suited for rolling fields.
An active hydraulic down pressure system helps a farmer match the pressure to the conditions, as the level of power can be adjusted from 165 to 400 pounds to penetrate hard soils and heavy residue.
The electronic population rate control helps an operator change seed populations on-the-go from the tractor with a simple device that can be used while driving. Drivers will also no longer have to guess how much seed is left, as an indicators is used on plain grain boxes and is visible from the seat of the tractor.