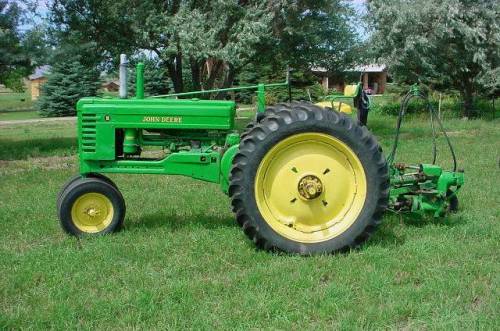 The farm life tends to instill good values into many Americans, as hard work in the fields tends to bring out the best in people who have chosen the farming profession. A sense of humility is gained, as one learns the role of modern equipment in acquiring food from the earth.
People who have worked on the farm know how important farm equipment is to the profession, and also understand that the soil provides a food source that provides for families. However, few individuals know the time and effort that goes into extracting these crops from the earth, leading to a sense of camaraderie in the agricultural sector.
One 14-year-old boy from Chenoa, Illinois, understands the sense of purpose that farming gives a person, and he used his own struggle against a deadly illness as motivation to ensure that others would not go through the same type of painful experience that he did.
Austin Rhoda, a boy who grew up on the farm and loves every part of agricultural life, was stricken with a sickness during his early youth, and after going to the hospital, found out that he had acute lymphoblastic leukemia, according to The Associated Press.
He and his family worked with doctors at St. Jude Children's Research Hospital, and after more than seven weeks, he returned home. Now, Austin is healthy, but the experience has left him with a new appreciation for life, especially working on his family's farm.
"Austin just seems to love everything about farming," his mother, Janni Rhoda, said of his return home. "When he was little, he would play with toy tractors."
He combined this love of tractors with his appreciation for the work that doctors at St. Jude did, and Austin began to restore an old tractor to auction off to raise money for the hospital.
His new project, a 1950 John Deere B tractor, is something that he hopes will raise even more money for St. Jude.
"My goal is to raise a lot more this time," Austin told the AP. "That shouldn't be a problem. It's a Deere."
After about 80 hours of work he is done with the restoration project, and his excitement for the auction that will help the hospital that saved his life shows his true commitment and appreciation for the life that he has.
Image Courtesy Of: http://www.ranchworldads.com