The John Deere 3710 Moldboard Plow is designed to tackle heavy-duty jobs in tough conditions. It can be used with a rigid or flex frame to suit operators' needs in a wide variety of cropping environments. The John Deere 3710 was also designed with high clearance in mind, meaning it can be used by operators taking on tall conditions.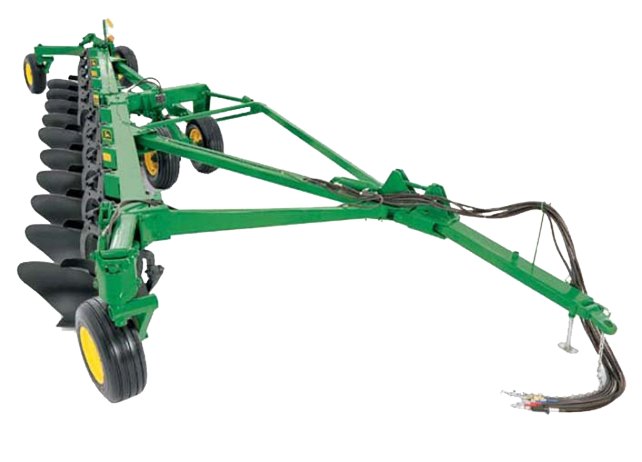 Let's take a look at some of its other top features.
NU Bottoms
This moldboard plow has NU bottoms behind the mainframe. This prevents it from becoming a pinch-point for residue. Operators can also work at speeds up to 6 miles per hour with the NU bottoms, allowing for more productivity and fuel efficiency.