Using a Frontier food plot seeder, operators have the opportunity to create an attractive wildlife habitat. The food plot seeder can disk, cultivate, deposit seed, pack soil, and level the soil all with a single pass using its notched disks and a S-tine toolbar.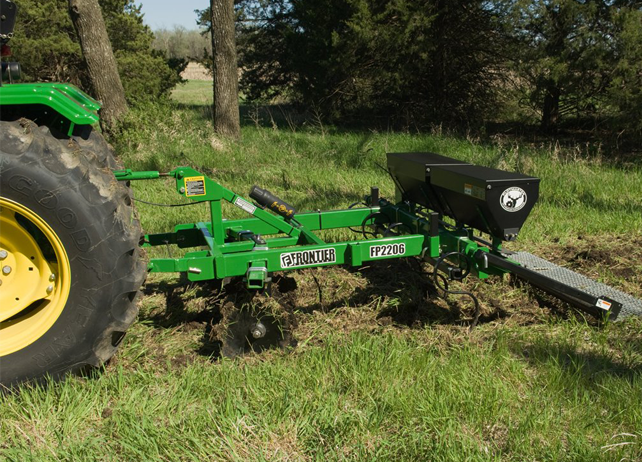 Now that we understand a bit more about how a food plot seeder operates and what it's used for, let's take a look at some of the features that are offered by Frontier's model.
S-Tine Attachments
The Frontier food plot seeder can be equipped with three different S-tine attachments for improved tilling performance.