Face the Field Head On: 8 Ways to Improve Your Combine Platform
Acre-after-acre, the John Deere combine has helped farmers harvest high quality crop by combining the most useful and innovative elements into each machine. Every component is designed to provide consistent performance in the field. By incorporating certain combine platform parts and attachments, farmers can operate at top performance and unleash the combine's full capabilities, all while lengthening the machine's life.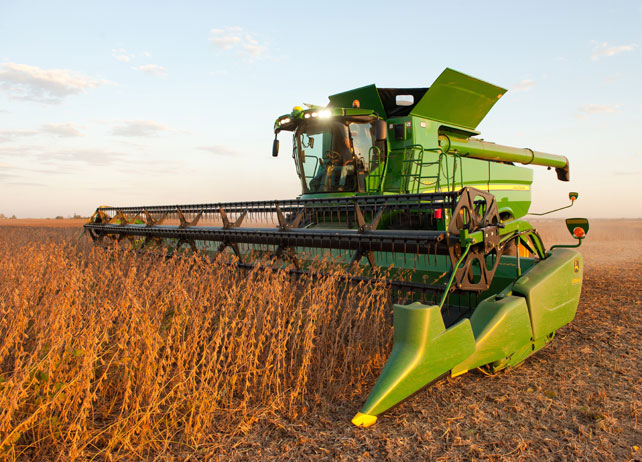 We've put together a list of 8 ways that farmers can improve combine platform performance and face any challenging field conditions head on.
Feederhouse Drum Stop Height Adjustment Kit