When harvesting medium or large sized crops, the John Deere S670 could be a perfect match for producers. This combine model is prepared to provide safety, reliability and efficiency on the go.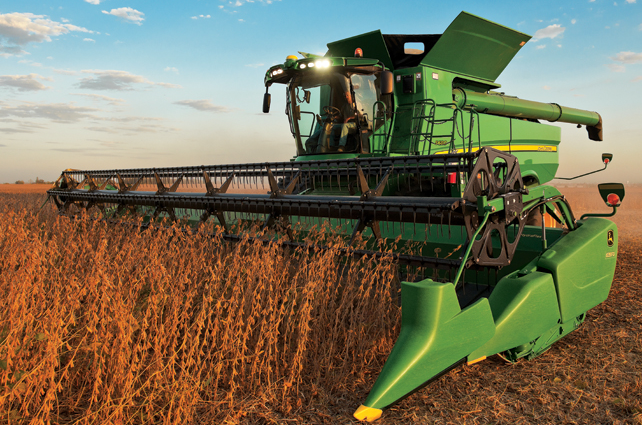 Let's take a look at some of the highlights of the John Deere S670 as you look ahead to the fall harvest.
Harvest Smart™
The John Deere S670 comes with Harvest Smart technology, which is an on-the-go control system that makes it easier to control ground speed. Harvest Smart ensures that the combine maintains a consistent crop load by automatically changing the speed as needed.