Picking More Cotton in Less Time with the John Deere CP690
The cotton-picking game has just been taken to an entirely new level for 2015, with the John Deere CP690 cotton picker. By making improvements to one of the most groundbreaking harvesting machines of the era, producers will experience a dramatically enhanced cotton harvesting season.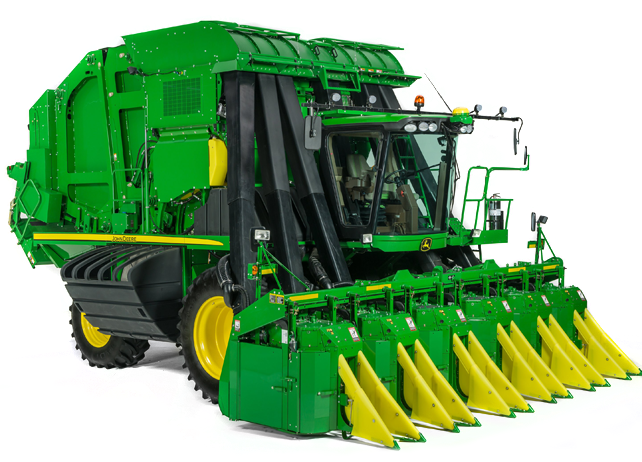 Exciting modifications have been made to both major and minor features of the machine, including the engine, row unit and cab. The CP690 cotton picker, previously known as the 7760, has updated on-board round module building with increased power, performance and uptime.