Field work without limits. That's what every producer looks for in a tractor. With power, a number of performance features and transmission choices that are demanded for planting, tillage, transport and more, the John Deere 6210R Tractor was made for limitless efforts.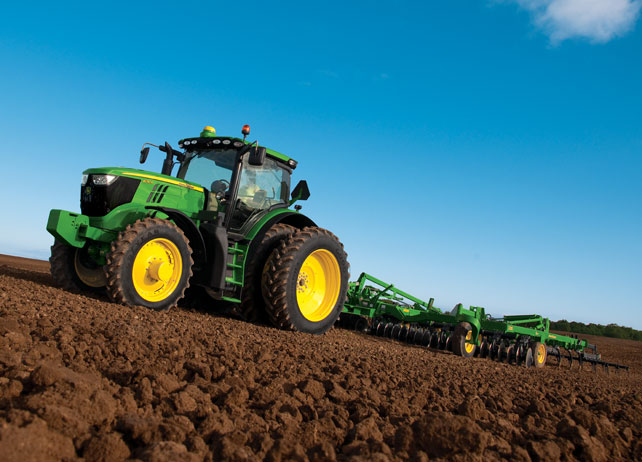 Let's take a look at eight features of the 6210R that make it one of the most popular in the 6 Series.
1) Infinitely Variable Transmission (IVT)
The 6210R is designed to haul a number of implements, which is why it includes stepless AutoPowr/IVT transmission. IVT allows operators to save both time and money by letting them set the optimal speed for the implement being put to work. The fully electronically controlled engine and regulated transmission work together to provide productivity and comfort for those behind the wheel.