For those who expect a windrower to handle everything from changing terrain to dusty work conditions, the John Deere W150 is designed to deliver. This windrower has an engine that provides 150 horsepower and four-point independent suspension.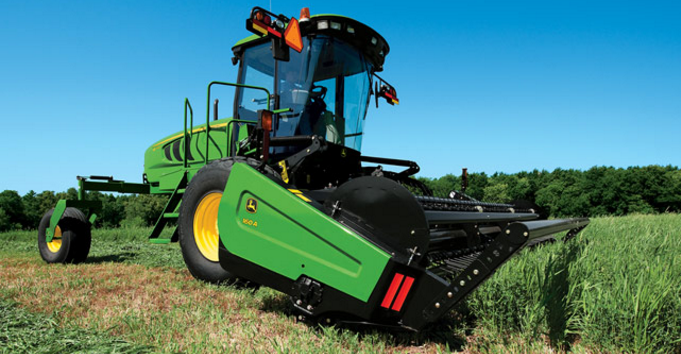 Let's take a look at how the John Deere W150 can improve your daily job.
Cummins® Engine
The John Deere W150 has a Tier 3-compliant Cummins 4.5-liter engine that is designed to meet the needs of various field and crop conditions. In combination with hydraulic drive pumps, the engine provides the machine with enough torque to match the needs of the auger and draper platforms. The W150 also has standard muffler and vertical exhaust to reduce noise during operation.