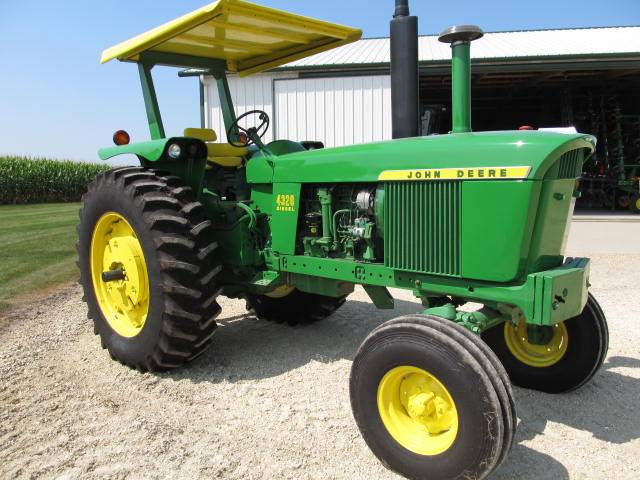 November 2, 2013 was a record-setting day for auction sale prices on tractors, in particular, John Deere 4320 tractors.
The 1972 JD 4320 pictured above (restored, diesel, canopy, 7,000 hours) sold for $31,250 on a farm retirement auction by Hoge Auctioneering in Springville, IA. This sale feature a TON of late-model farm equipment, which all sold on the high side by the way, yet auctioneer Andy Hoge told the one item he fielded the most the calls on leading up to auction day?
Yep, this beautiful 1972 JD 4320.