I'm guessing most of the 1,300+ folks in attendance at last Friday's farm estate auction in North Judson, IN came away talking about the 1971 John Deere 4020 diesel, console, power shift tractor with approx. 5,500 hours that sold for $20,000 on a farm estate auction in northwest Indiana on  1/11/13 . Very strong price (see pic below):
Sweet used tractor. Strong price.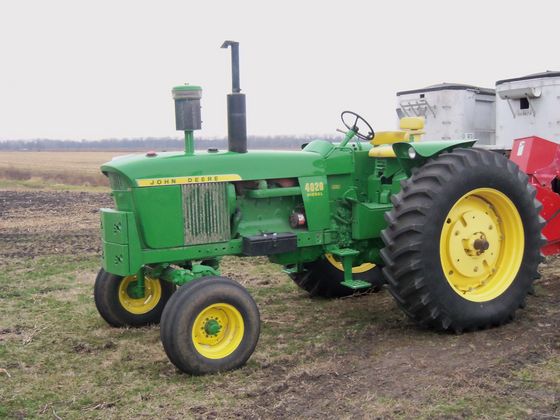 But after visiting with auctioneer Steve Feldman with Ball Auction & Realty, Inc., I was likewise impressed with what the 2004 John Deere 4710 sprayer with 2,126 hours (90′ boom, Norac boom leveling system)
that sold for $112,000.