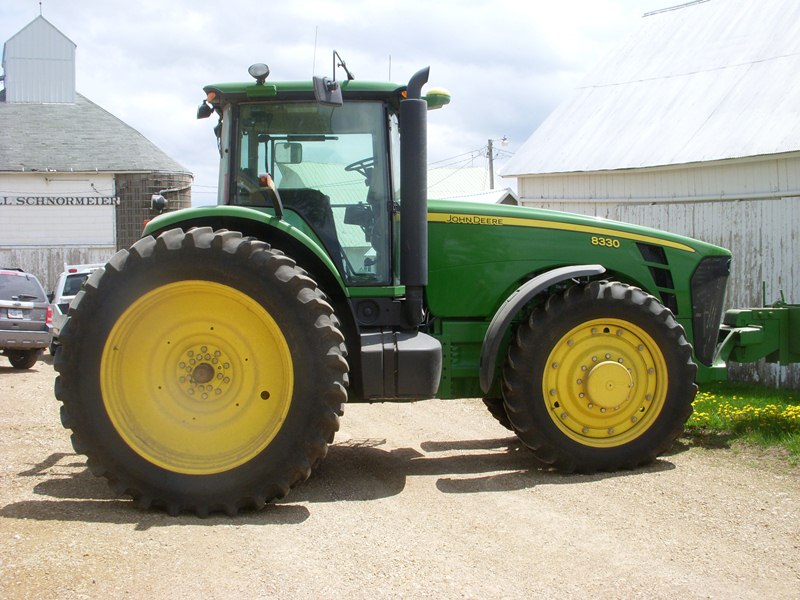 2010 JD 8330 tractor with 1,643 hours sold for $162,000 on a July 10, 2013 farm estate auction in north-central Iowa
You know the used tractor market is hot when 3-6 year old models are selling for more $$ than they went for when they were 1-2 years old.
Case in point: the John Deere 8330 tractor. I began to see 8330's sell at auction back in late 2007. From that time up through the end of 2011 I only saw (1) JD 8330 ever sell for more than $150,000 at auction…the 2009 model 8330 with only 526 hours on it sold for $154,000 on a December 10, 2010 farm auction in northwest Missouri.