John Deere 8200 Sold for Record $88,000 at Missouri Auction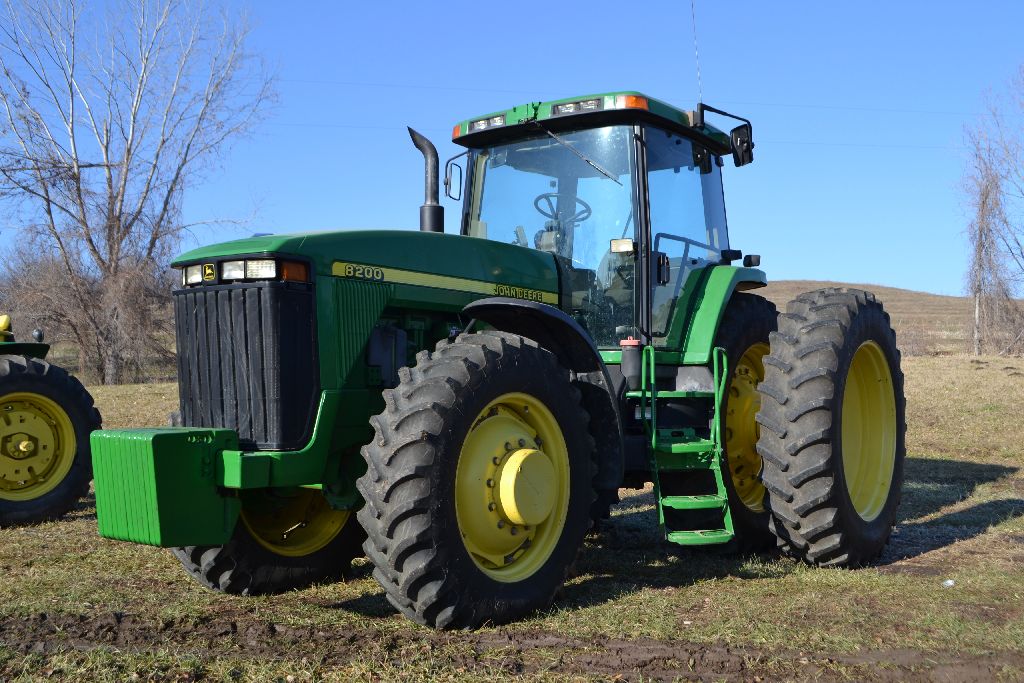 This 1999 John Deere 8200 tractor with 3,918 hours sold for a new record high price of $88,000 on a farm auction March 10, 2012 in northwest Missouri.
Up until last year I had only seen (1) John Deere 8200 tractor ever sell for over $80,000 at auction.
That one was WAY back on a March 6, 1997 farm auction in southeast Minnesota, where a 1995 model 8200 with only 545 hours sold for $81,000. It took another 14 years until I saw the next JD 8200 tractor sell for more than $80K, a 1998 model 8200 with 2,750 hours in "excellent" condition sold for $86,000 on a March 26, 2011 farm auction in northeast Colorado.