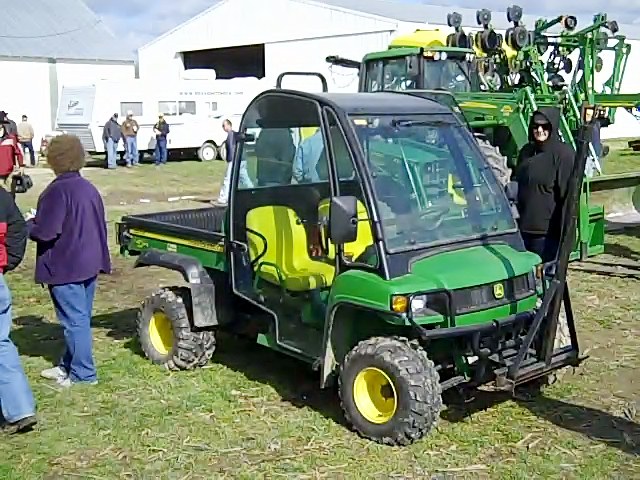 I covered a nice farm retirement auction for Richard Bissantz in southwest Ohio on April 13, 2013.
Lots of big equipment on this auction, like a 2007 John Deere 9220 4WD tractor with only 683 hours ($167,000), a 2007 John Deere 8130 tractor with 375 hours ($143,000), and a 2008 John Deere 9670 STS combine with 411 engine hours ($183,000).
But Richard's favorite piece of equipment on his farm, the one he hated to see go the most? His 2004 John Deere Gator T520. It was a diesel, 4WD, with cab & front hitch. Oh yeah, it only had 47 hours on it.