To make the most out of your equipment, you may want to explore the several John Deere 1023E tractor attachments available on the market. Let's take a look at some of the attachments that could benefit you on the job.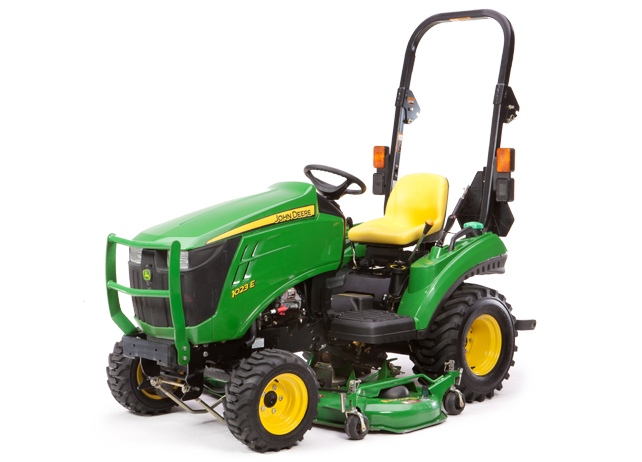 AutoConnect Mid Mowers 
With an AutoConnect mid mower, operators can adjust the height of their cut for the utmost precision.
Backhoe
The backhoe allows operators to utilize heavy-duty buckets out in the field for more productivity.
Box Blades
Box blade attachments come with a strong frame and adjustable scarifier for maximum performance.