Wrapping up the Fall and Preparing for Winter with the John Deere 2720
It's that time of year, when all the leaves have fallen from the trees and small property owners have to start preparing for the colder months ahead.  But exactly how can commercial residents ensure they've readied themselves for winter?
With the John Deere 2720, that's how.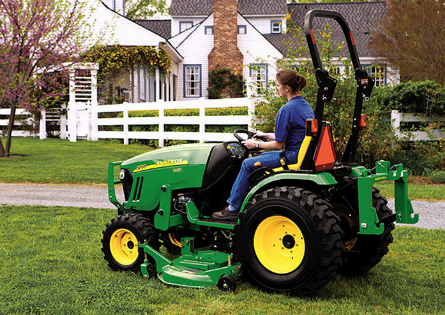 The first step in prepping for the long winter to come is to make sure you've got all the right attachments for your John Deere 2720 in place.  While you may have used riding lawn attachments such as the 647 Tiller during the spring and summer months to get compacted, weedy, or rocky soil reading for planting, those days are long gone now that the ground is most likely frozen!