John Deere Windrowing Equipment: From Small Grains to Forage
With four traction unit choices ranging from 110 to 240 horsepower, John Deere offers windrowing equipment designed to be matched for any small grain, hay or forage operation. Combining power and versatility, the range in capabilities aboard these units allows crop producers to make a selection that's right for their job.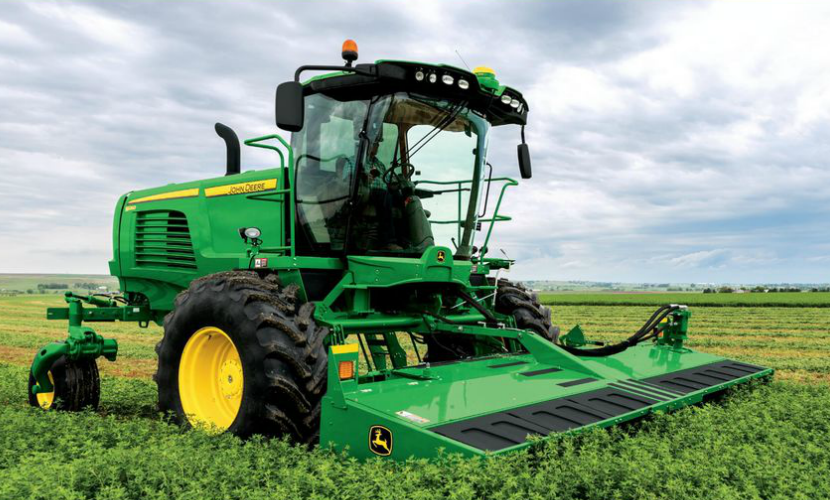 To understand exactly what John Deere has to offer, let's take a closer look at their wide selection of windrowing equipment and capabilities.
W100 Series Windrowers