The John Deere 5R Series tractors were introduced to provide customers with easy-to-maneuver machinery for everyday tasks out in the field. They come with increased visibility, loader integration, and more operator comfort than previous models.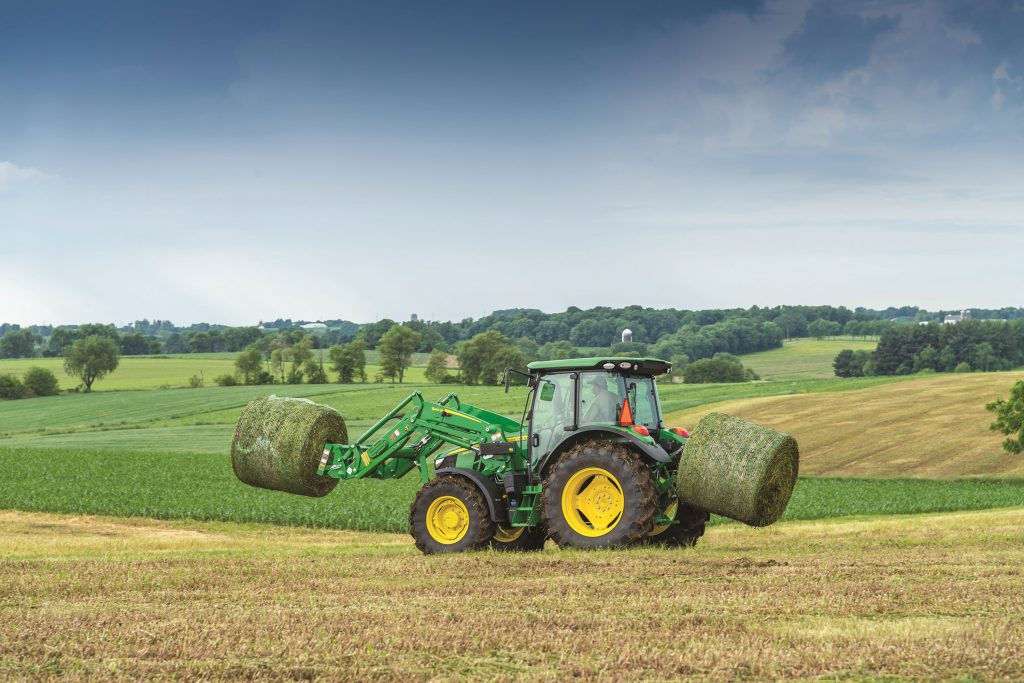 The John Deere 5R Series tractors can also be equipped with the 540R loader for enhanced versatility. Let's look at the highlights of each of these tractors.
5090R
The 5090R tractor comes with a Final Tier 4 engine to meet emissions standards while providing up to 90 hp of engine power. The Command8™ transmission for premium ground speed also comes standard with this tractor, and it has smooth hydrostatic power steering. Loader joysticks are integrated with the transmission to make gear shifting a breeze.