Update: John Deere Releases 9 Series Round Balers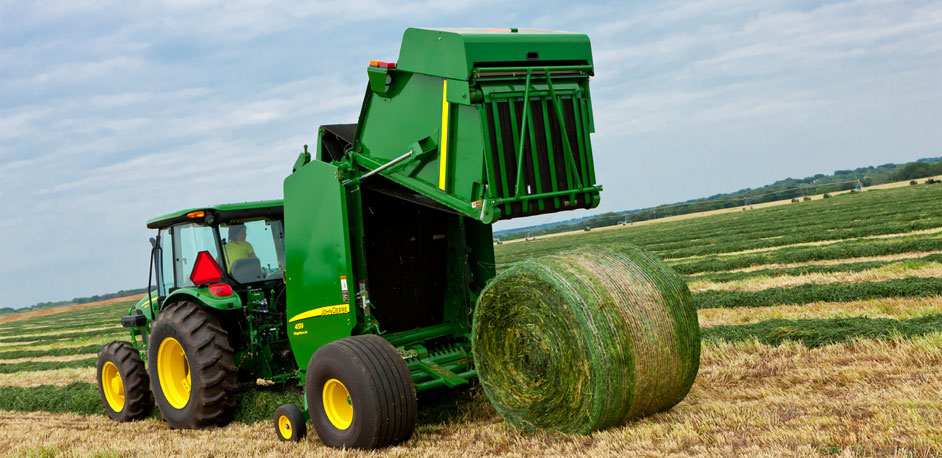 John Deere announced on August 23, 2012, that it had released its new 9 Series Round Balers in a lineup that includes 12 new models that were built tougher than earlier machines, to ensure durability during all hay or forage operations.
The new fleet expands on the acclaimed reliability of Deere's 8 Series Round Balers, providing producers with new machines for the 2013 season. The new models, all of which are larger than their predecessors, were outfitted with larger cams and bearings, Diamond chains and other improvements that increase the machines durability, in turn resulting in less downtime and improved productivity due to less maintenance.