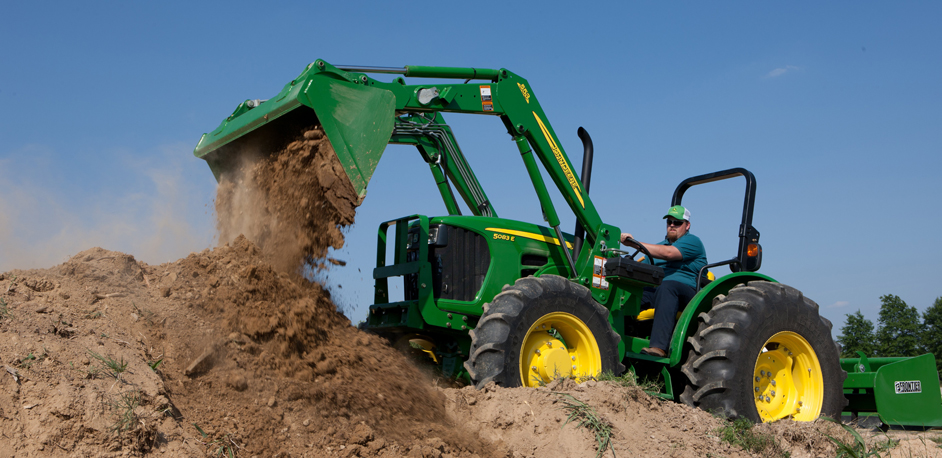 John Deere has made substantial improvements to its 5 Series Utility Tractor for the upcoming 2013 fleet, giving the machines more available options than ever, including varying horsepower, cab types and transmissions.
Deere brought together four new 45-to-75 horsepower 5E models with last year's 5ELimited Tractors, creating even more options for utility tractors that are priced accordingly to attract a wide range of customers. Now, the 5E family has been extended to include the 5045E, 5055E, 5065E, 5075E, 5083E, 5093E and 5101E Tractors. For each model, the last three digits indicate the tractor's horsepower.
Other options include new cabs for  5055E, 5065E and 5075E models, enhanced operator stations for the 5083, 5093 and 5101 models and a 12F/12R PowrReverser Transmission for models with horsepower ranging between 55 and 101.