Leading the Field: John Deere Provides Feedback Through "Chatterbox"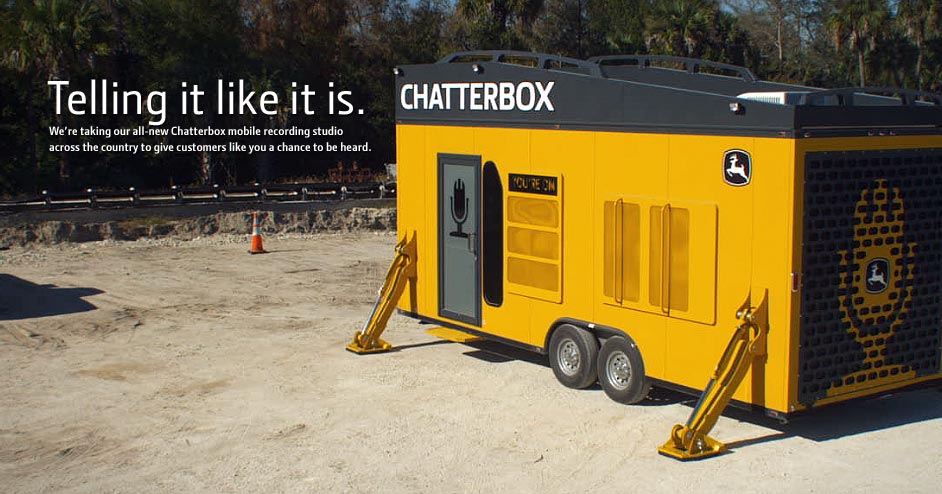 People who have used John Deere equipment know that the company takes customer feedback to heart, as the equipment company often rolls out new machinery that reflects what its users wanted certain models to improve upon.
This type of feedback-oriented innovation has allowed John Deere to remain an industry leader for many years, and new services may help to enhance this customer-company relationship.
A studio that was recently created now allows John Deere users to give their input and to provide feedback about their favorite or least favorite aspects of the company's equipment.
The "Chatterbox" was developed as a way to record the opinions of those who used John Deere equipment, according to Tulsa World, as users come in and provide feedback about certain aspects of the machinery they own.