John Deere S-Series Combine Showcased For Project "Can Do"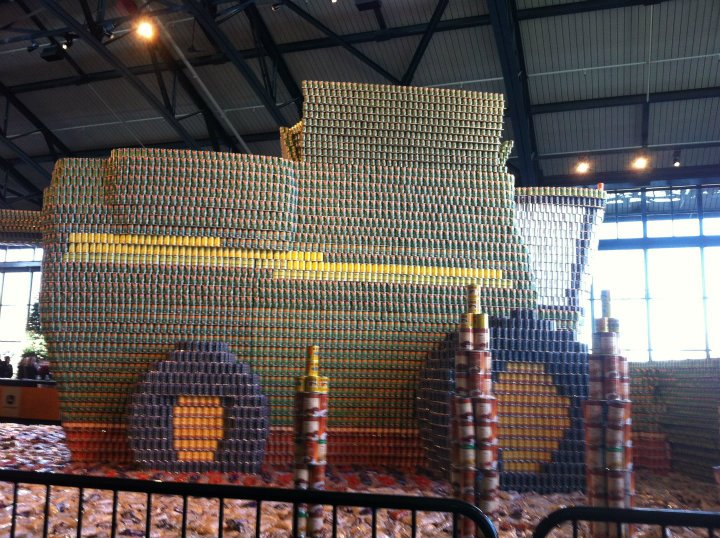 In the month of November John Deere set a world record by constructing the world's largest harvesting combine from more than 300,000 cans of food.  Each year John Deere finds new ways to connect with its community, and in 2011 the John Deere Corporation decided to pay tribute to the farmers and agricultural customers of the world with this addition to the Guinness Book of World Records.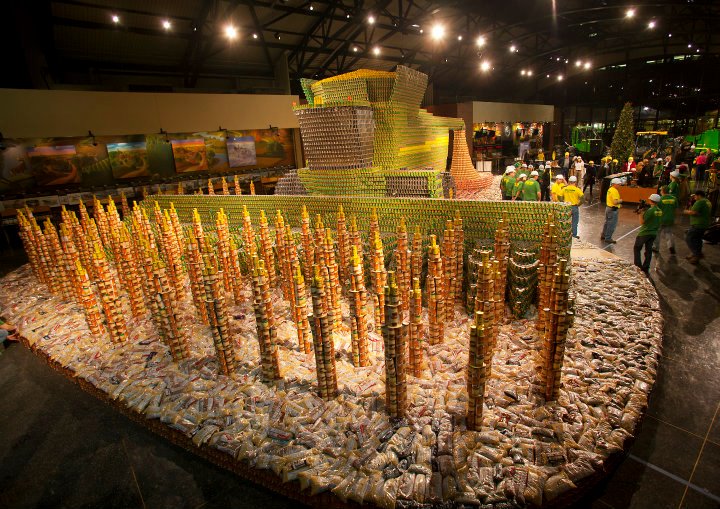 The world record setting can made S-series combine was constructed with over 300,000 cans of food at the John Deere Pavilion in Moline, Illinois.  Over 650 volunteers aided in the construction of "Project Can Do", where thousands of cans of food were donated to the River Bend Food Bank.