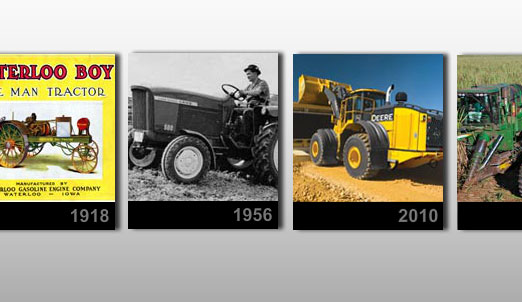 The transformation of the John Deere Company from a single plow salesman into a worldwide business was not one that occurred overnight, and the emergence of the brand over the course of the past 175 years has impacted many sectors of the U.S. economy.
John Deere fashioned a polished-steel plow in Grand Detour, Illinois, in 1837, and his company has been making innovative products to fill the needs of businesses in several sectors ever since.
The evolution of the John Deere brand allowed the company to expand into other industries aside from the agricultural sector, as the firm now produces machinery for businesses and people operating in forestry, construction, golf/turf and residential areas.