The John Deere 324E is designed to outperform the competition with its compact design, improved visibility and overall productivity. Best of all, it comes at an affordable price, meaning customers won't have to break the bank to invest in a top-quality machine.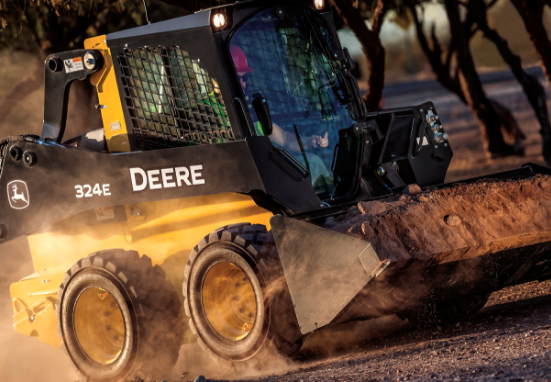 Let's take a look at some of the features of the John Deere 324E Skid Steer and how it delivers professional-grade performance.
Electrohydraulic Joystick Performance
The John Deere 324E comes with optional enhanced electrohydraulic joystick performance, which includes switchable control patterns and additional attachment controls. With this feature, operators can also shift into creep mode on-the-fly and adjust the settings of their boom and bucket.