Those that work on job sites understand the value that John Deere skid steers and compact track loaders can bring to the table. And, like most pieces of equipment, they can become even more valuable when attachments are added. Individuals (or crews) that are looking to install pipelines at a construction site should consider investing in a John Deere trencher.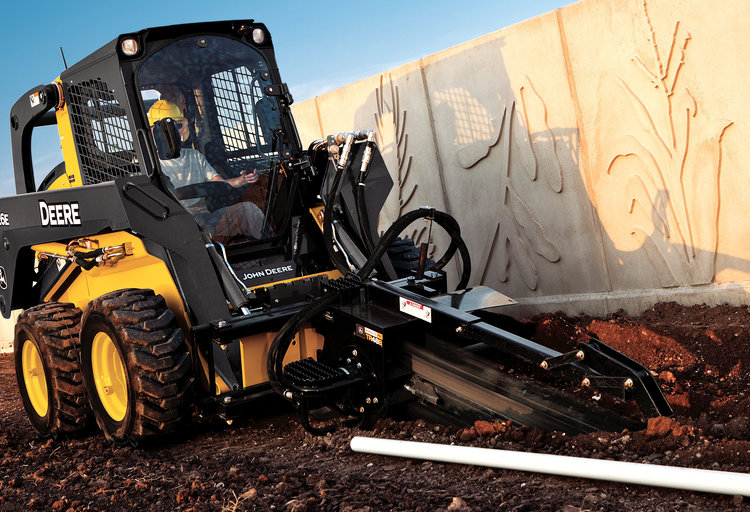 So, what exactly is a John Deere trencher and what are some of the benefits?
What Options Does John Deere Offer?
John Deere has an assortment of trenchers that range in sizes from 36-60″. There are currently three different models available for purchase: