Depending on the bit, hydraulic hammers can be used to take on concrete flatwork projects, break rocks, or to prepare dirt for the application of concrete.
John Deere offers customers an assortment of hydraulic hammer options, including the HH20C, HH40C, HH60C, and HH80C. Additional couplers are also available so the hammers can be connected to backhoes or compact excavators.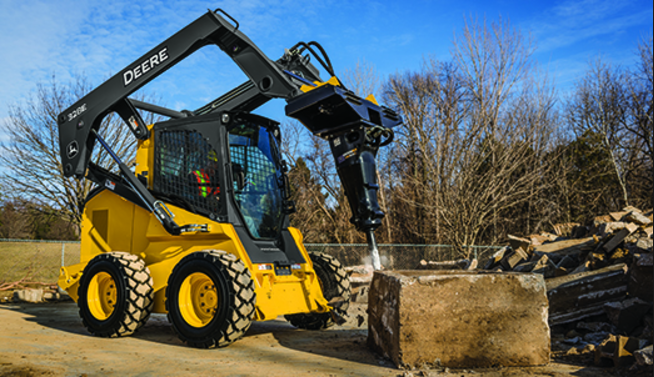 Now that we understand a bit more about hydraulic hammers, let's take a look at how to properly install, operate, and maintain them.