Have you heard the story of how John Deere set a world record for creating the largest sculpture ever built from canned food?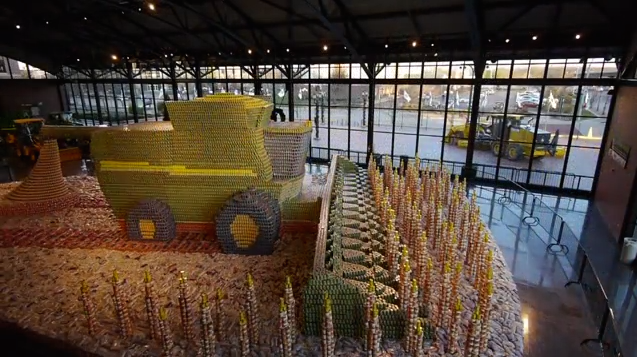 Aiming to celebrate the farmer who is using harvesting equipment to feed the world, John Deere decided to build a combine out of more than 300,000 food cans. With food at the core of this initiative, the cans would later be donated to local communities.
Not only would the actual combine be created out of cans but the team also added a 16 row corn head and corn stalks made of cans as well.