Mighty Movers are the perfect toy for any John Deere fan who wants to get a taste of the agricultural world.
Whether your little one has a birthday coming up or you want to provide a treat for the holidays, consider one of these Mighty Movers toys.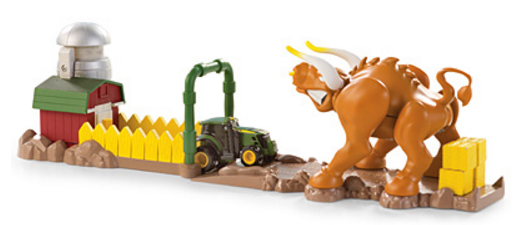 This Mighty Mover toy is ideal for any little one who loves action. The bull can be launched through the bales of hay for endless entertainment.