John Deere decals are perfect for cars, tractors, mowers and everything else in your life that needs a little flair. Whether you want to show your love of John Deere or agriculture, these decals can help you achieve your goal.

Let's take a look at some of the John Deere decals you can purchase for your items.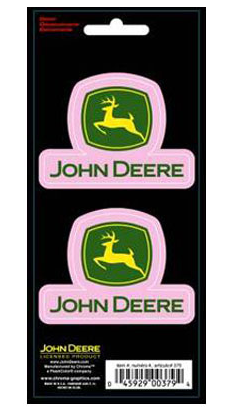 These John Deere decals come in pink, making them ideal for anyone who loves the color. They also include the iconic John Deere logo with green and yellow accents.