The Best of 2013: Our 10 Most Popular John Deere Blog Posts
As our loyal MachineFinder blog readers are aware, we posted a number of John Deere blog posts throughout 2013, from equipment specific posts to fun, image-centric posts.
We have gone back into the 2013 archives and identified the 10 most popular posts from our blog. Most of these will likely look familiar, but be sure to check out any that you may have missed during the busy year!
Creative Ideas for an Amazing John Deere Birthday Party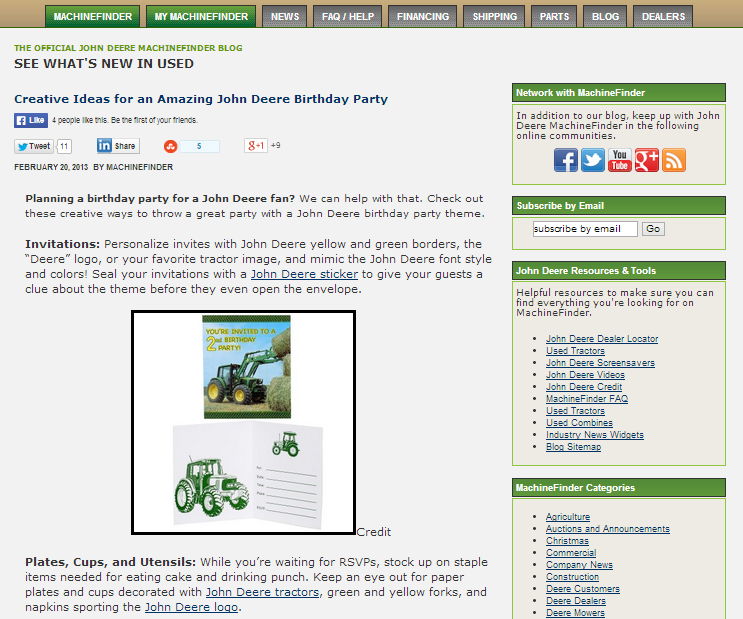 Use this post as a guide to create the perfect John Deere themed birthday party, from invitations, to the cake and party favors.