John Deere has a wide array of toys for big kids, in addition to goodies for the little ones. Your older children don't have to be left out when a birthday or holiday comes around.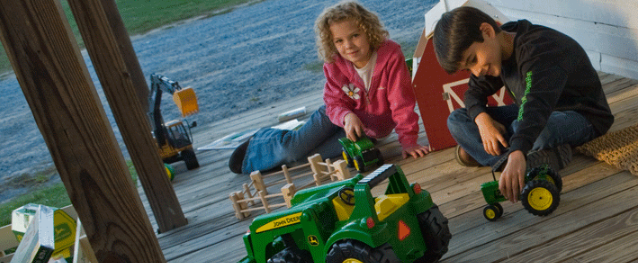 Let's take a look at 10 toys for big kids that you can purchase from John Deere.
This John Deere repair station is perfect for kids who want to "repair" equipment with a toy saw, hammer, screwdriver, wrench and vice.