In 1967, John Deere started producing the JD570, the industry's first articulated motor grader. During its time, this machine offered groundbreaking innovations to the construction industry.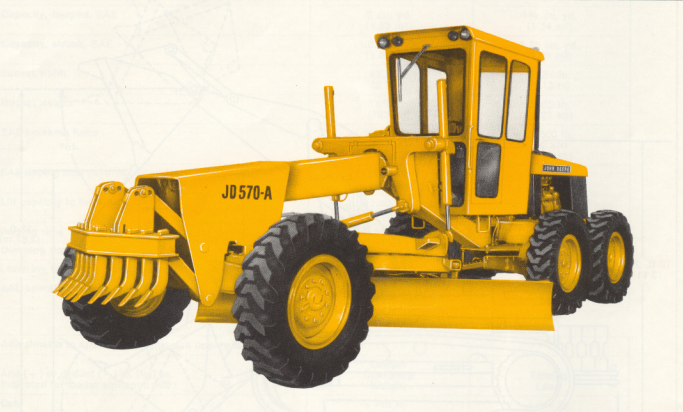 Brief History of the JD570
Prior to the introduction of this machine, graders were straight-framed with solid rear axles; however, the JD570's articulated frame offered operators more efficiency than ever before.
With key features like the PowerShift transmission, articulated frame steering, hydraulic front-wheel lean and roll-over protection, both increased control and versatility were made available to operators. Not only did this motor grader allow operators to place the blade of the machine into a 90-degree bank in less than one minute, but improvements were made to the saddle so it was secured to the mainframe with a tapered pin design.