The John Deere 980 Field Cultivator was originally designed to handle a wide variety of conditions with a tough frame and excellent residue handling capabilities. Its S-tine standards also produced vibrating action for optimal soil and chemical mixing.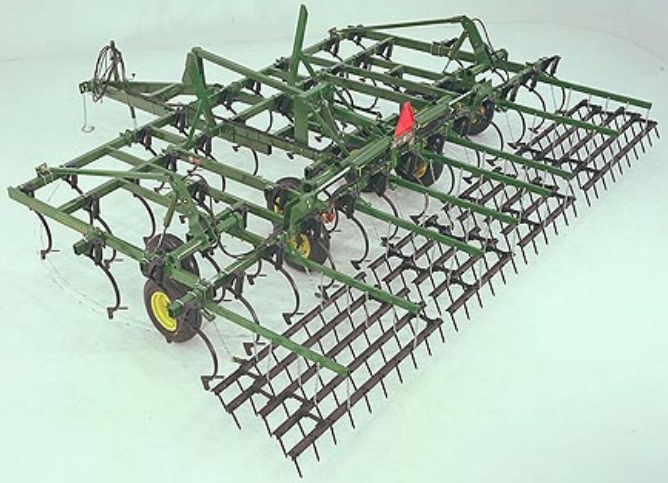 But, what are some of the other features it offered? Let's take a look at what made the John Deere 980 Field Cultivator a must-have for agricultural professionals.
Strong Frame
This cultivator had a five-bar frame design with a roomy coil-tine harrow. Its level-lift design helped operators with seedbed preparation and chemical incorporation, providing consistency.