John Deere Model R: Cutting-Edge Innovation in 1949
The John Deere Model R tractor was the breakout star of its time. It was bigger, better, and stronger than anything that had come before and it offered features exclusive to the Deere line. As the first John Deere diesel-powered tractor, the Model R changed the face of John Deere agricultural machinery forever.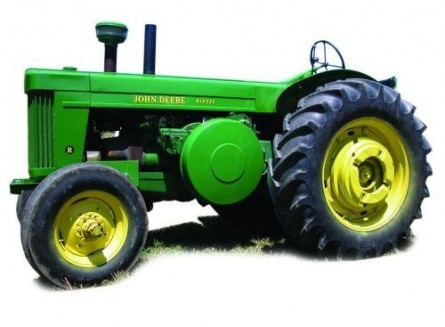 Credit
For more than 10 years, the engineers at Deere researched and developed the John Deere Model R until it was released in 1949 at a selling price of $3,700. Throughout the duration of its five-year production, the Model R was known for its power and performance on large farms, with an ability to haul up to 6,644 pounds in low gear and reach a road speed of 11.5 mph in fifth.