10 Antique John Deere Tractors: Image Gallery
For more than 175 years, the John Deere Company has been researching and developing innovative farm equipment that strives to improve agricultural productivity. These 10 antique John Deere tractors highlight the original model designs that paved the way for the modern equipment we rely on today.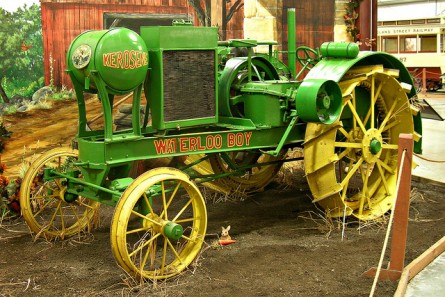 Waterloo Boy: The first Waterloo Boy tractor was first released in 1914 in  a variety of models and engine sizes. In 1918, the John Deere Company purchased the Waterloo Gasoline Engine Company and continued to sell tractors under the Waterloo Boy name until 1923.