John Deere at the 2012 National Farm Machinery Show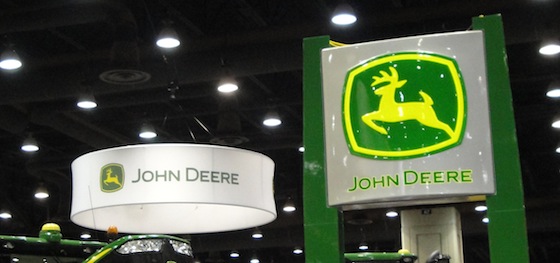 Each year the National Farm Machinery Show attracts thousands of people interested in viewing the latest and greatest farming equipment to the Kentucky Exposition Center in Louisville, Kentucky. This year was no different. Despite a continually-challenging agriculture and economic climate, last week's four day show welcomed over 305,000 people, making it the third highest attendance ever in the show's 47 year history.
While major machinery brands took up the largest chunks of floorspace, smaller booths displaying everything from boots to baskets made sure no area was left empty. The near record-breaking crowd, and sheer size of the show, made it virtually impossible to see everything available. We were sure to spend ample time in the one area that we know you care about most: John Deere.