If you spend an ample amount of time in your kitchen, you want it to be a comfortable, cozy place. Why not introduce a bit of John Deere into this area of your home? There are a number of John Deere kitchen accessories you can incorporate into your space. Here are 10 items any John Deere fan must have in his or her kitchen.
John Deere Salt and Pepper Shakers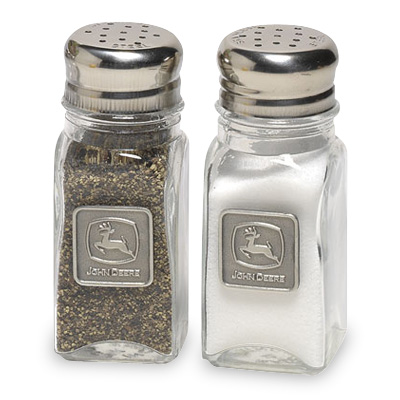 Salt and pepper shakers don't have to be boring. Add some flair to the most-used spices in your kitchen with the John Deere Salt and Pepper Shakers! These shakers have a classic pewter medallion with the John Deere logo front and center.