The John Deere X320 and X360 tractors are both ideal for mowing with the utmost control. However, there are slight differences between the models that may appeal to customers depending on their specific needs.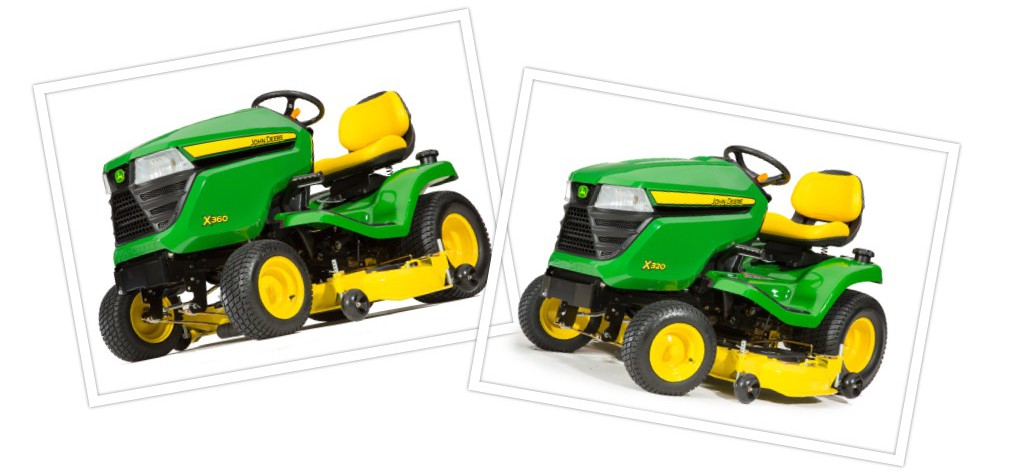 For this reason, we have a John Deere X320 vs. X360 comparison to help you make a more informed purchasing decision.
Engine Power and Performance
When it comes to the John Deere X320 vs. X360, their engines have many similarities. Both tractors include 22-horsepower (16.4-kW) V-twin engines that are powered by the John Deere iTorque™ system. This means that they are designed for lugging, even cooling, and durability. The V-twin design ensures that the machine operates smoothly and starts easily, regardless of exterior conditions. Both the John Deere X320 and X360 have flywheel alternators with 15-amp capacities.