The John Deere 1025R is a wonderful sub-compact utility tractor option for those looking to get a variety of jobs done. Much of its versatility comes in its ability to support a wide range of attachments.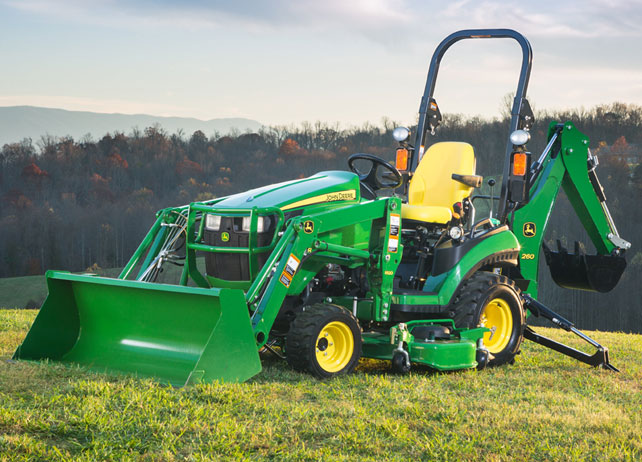 The 1025R's attachments include everything from tire chains to hood guards. Let's take a look at most of the John Deere 1025 attachments you can add to your machine today.
Hitches
The iMatch Quick Hitch bushings and iMatch Quick Hitch Category 1 hitch are both available for the John Deere 1025R. They quickly attach and allow the tractor to tow several different implements.