Taking on 4 Seasons of Outdoor Chores with the John Deere 2720
At first glance, the John Deere 2720 may look like a standard yard tractor. It easily fits in garages and can navigate through tight spots, but it also includes several "big tractor" features that can be found on larger John Deere models.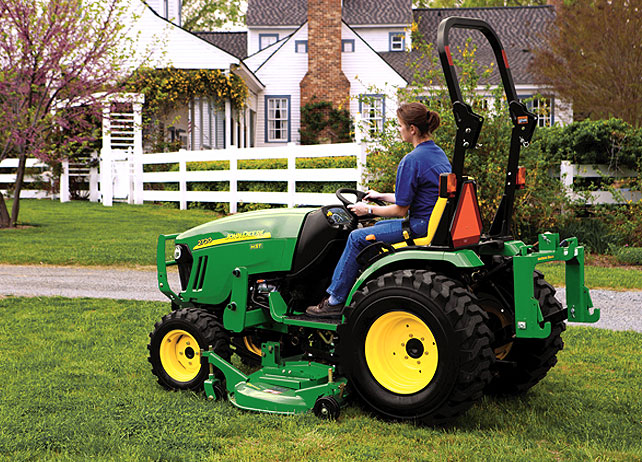 These "big tractor" features make the 2720 a very diverse tractor that can take on yard projects throughout all four seasons. Let's take a closer look at some of the features that make this tractor the perfect choice for small property owners looking for 365 days of effectiveness.