There are several John Deere riding mowers to choose from, meaning you may want to compare your options before you make a final decision. Let's take a look at how the John Deere D140 vs. D160 riding mowers stack up in terms of features.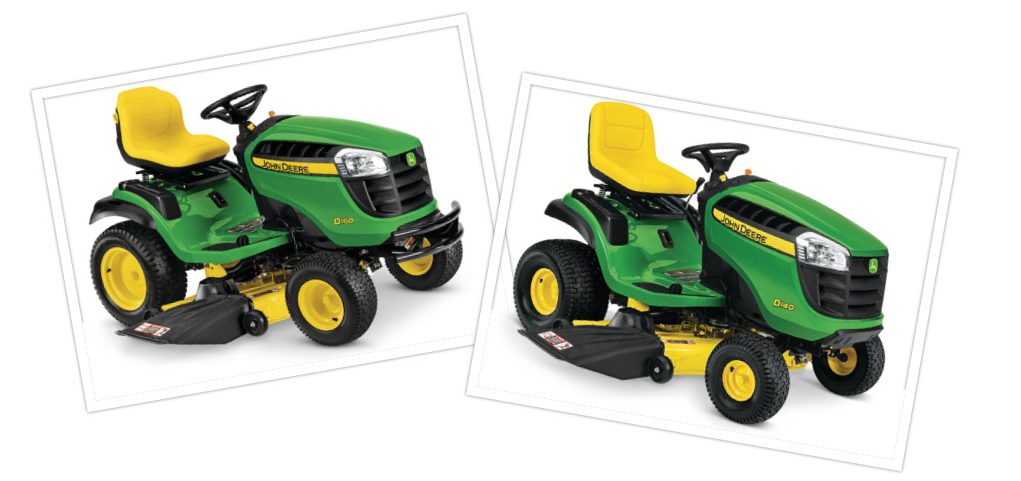 V-Twin Cylinder Design
The D160 riding mower has a 25-horsepower engine, while the D140 has a 22-horsepower engine, but both have a V-twin cylinder design. This provides more torque, lower vibration and better sound quality. Thanks to electric ignition, the engines start quickly, and they have cast-iron sleeves for longer lives.