The John Deere 1725C planter delivers a wide variety of benefits to its operators. This machine has dual electric motors, a BrushBelt™ delivery system, and a 10mph planting speed for the utmost efficiency. It was also designed with maneuverability in mind, making tasks easier in narrow fields.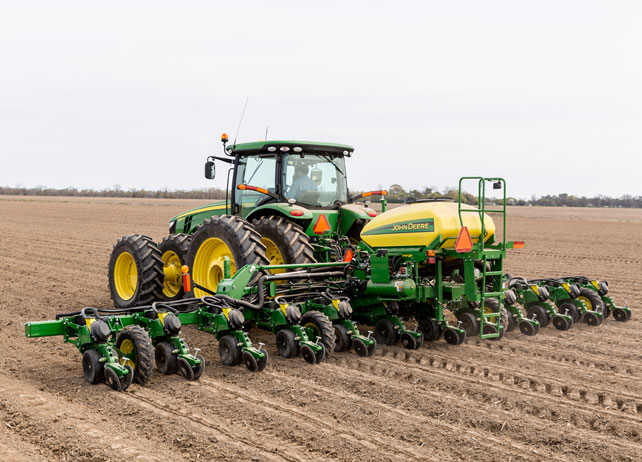 Let's take a look at the key features of the John Deere 1725C planter.
ExactEmerge™ System
The ExactEmerge trench delivery system is designed to maintain accurate speed placement at higher speeds while the machine is in use. This ensures that growers are always working optimally to get the highest crop yields.