Used John Deere equipment from decades back can be found on farms and ranches across the United States. The spattering of green and yellow from coast to coast speaks to the longevity of the equipment and customers' loyalty to the brand.
The John Deere model 55 combine was the company's first self-propelled combine and is still a favorite within the antique equipment community.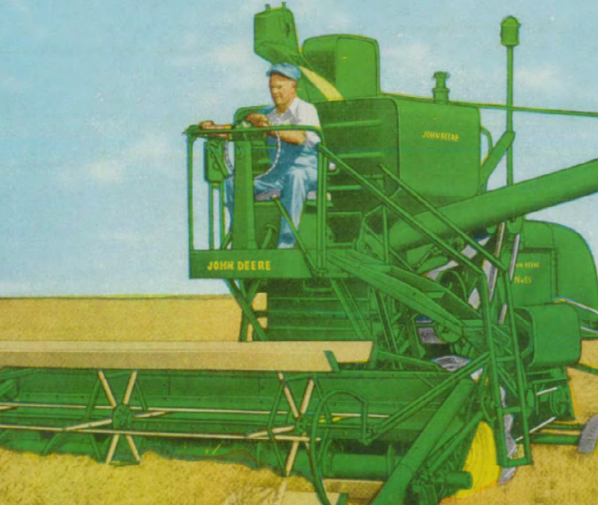 The introduction of self-propelled combines dates back to shortly after World War II. At the time, the War Production Board regulated the production and allocation of materials across the United States, including agricultural equipment.