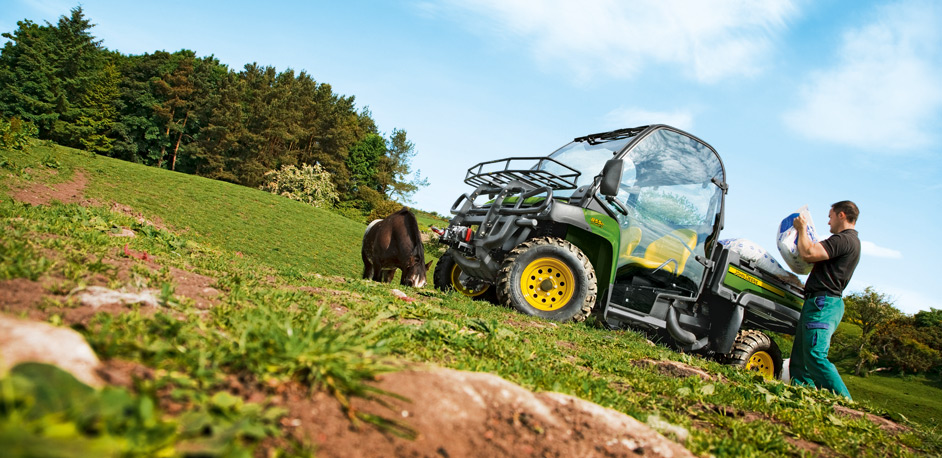 Every vehicle requires an extent of care and maintenance; the John Deere Gator is no different. Whether you use a Gator for carrying heavy loads, trail riding, or towing, there is always a need for regular checks on brakes, tires, fuel, and any signs of wear or damage.
A John Deere Gator utility vehicle is an investment that is built to last. Deere engineers do all they can to prepare the Gator for all types of situations and variables, but once it leaves the dealership, it's up to you to maintain the quality of your equipment.
Ready to experience the power and precision of John Deere machinery? Contact us today!
Routine upkeep can help optimize the performance of both new and used Gators to ensure their innovative features are taken full advantage of. These 5 tips will help guide you in the right direction for maintaining the appearance, operation, and safety of your John Deere Gator.
1. Operator Training: Before firing up your newest piece of John Deere equipment, it's always essential to get a handle on the ins and outs of the machine. The user manual is a great place to start if you are unfamiliar with operating a Gator. Safety is the number one concern when operating a powerful machine like a Gator; there is a lot to know before hitting the throttle.

2. Tire Care: Because the John Deere Gator climbs over such rough terrain, it's critical to have tires that are always in the best shape. This includes ensuring tire pressure isn't too high or low, checking for bubbles and cracks, and making sure there is no rim damage.

3. Brake Checks: Brakes on a John Deere Gator are designed to stop quickly and safely in every type of terrain. To keep the brakes reliable, it's important to regularly test response time. If you notice the brakes aren't as quick to respond as they once were, check the brake pads and fluids. Keep the brakes clean with a solvent that can be sprayed on and wiped off to protect against wear and damage.

4. Fluid Changes: Not only is it essential to know when to change oil, fuel, and coolants, but it's critical to know the influence these fluids can have on you, your Gator, and the environment. Oil and filters should be changed after 20 hours of use; when changing oil make sure to wipe up any spills as it is highly flammable. Old or dirty oil prevents your engine from being properly lubricated and cooled, which can cause it to seize up.

5. Proper Storage: A Gator should be stored in an area protected from harsh weather and environmental conditions. Rain, snow, and extreme temperatures can do some serious damage to any utility vehicle. By keeping your Gator in a locked garage or trailer you are protecting it from rust, dents, and theft.
This is by no means an exhaustive list; for the full run down of Gator maintenance, service, and safety reference the user manual. Before putting your John Deere Gator utility vehicle to work (or play), familiarize yourself with warnings, control use, safety settings, operator practices, and what's going on under the hood.

Your local John Deere dealership is also a great resource to learn more about what makes your utility vehicle tick. Talk to a Deere expert in your area about how to get the best performance from your Gator.
If you enjoyed this post read more on our Facebook page!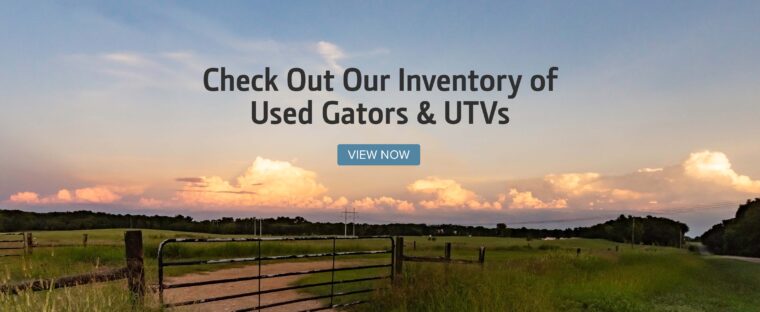 You might also like: