Update: The Chip Foose Tractor has been revealed!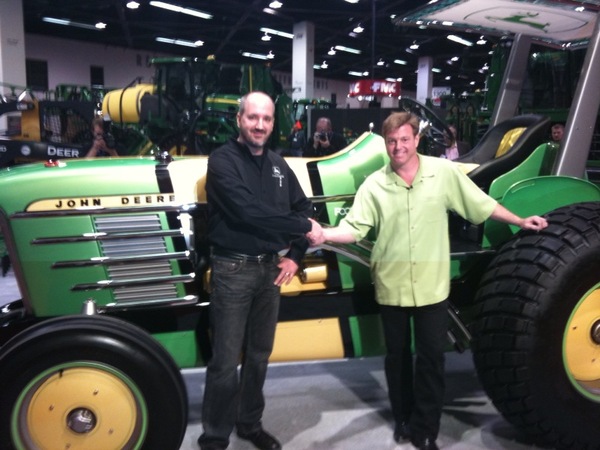 (Source)

Today is the day we've all been waiting for.  The time has finally come for the unveiling of the best of the old and new world combined: the classic John Deere 4020 tractor re-imagined by the mind of Chip Foose Design.  Want a peek?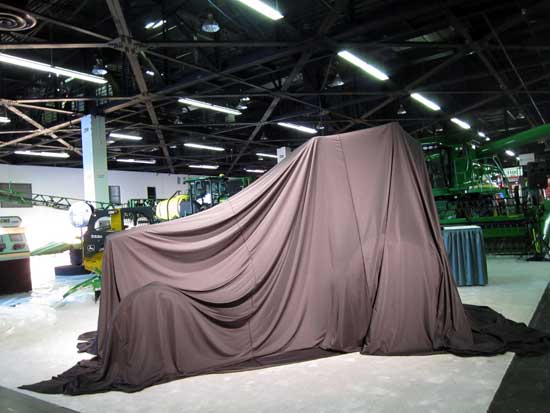 We'll be broadcasting the final unveiling live today at 1pm Pacific time at the Community Classic show in Anaheim, California.  You can join us from the Twittersphere at #Classic10 or live via our Ustream.tv channel.
Also, here is a final glimpse of Chip Foose and co putting the finishing touches in our last webisode:
Remember that we have the rest of the making of this 4020 classic on our Youtube channel – join us today at 1pm PST for the unveiling of this incredible fusion of form and function that is John Deere and Chip Foose perfection!
Here's an original 4020:
You can also view more video footage on our John Deere Video Page.
You might also like: