By now, it's fairly common-knowledge that John Deere has one of the most loyal customer-bases. This loyalty can be passed down from generation to generation of farming families, or simply originate from a customer's first purchase.
Thanks to a number of available John Deere travel accessories, this loyal fan-base can now take the Deere logo and colors with them whether they they're traveling near or far. Let's take a look at ten travel products that will simplify traveling while making Deere part of the trip.
Sherpa Green John Deere Blanket
The heavy fleece material making up this blanket will take the chill out of most situations. Bring the Deere logo to a tailgate, keep in the car for the kids, or use it while sleeping away from home.
Camping or beach trips wouldn't be complete without a durable, ample-sized rolling cooler. This polyester, 30-can rolling cooler is not only great for drinks, but it will also keep foods cold when necessary.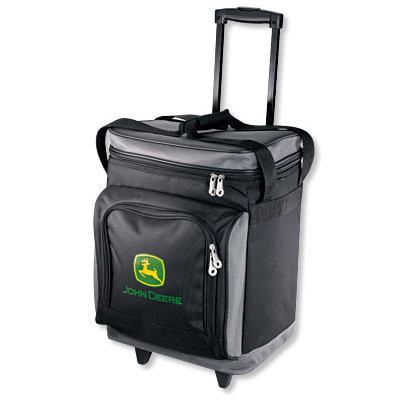 Complete with the Deere logo, the Exodus Sport cooler duffle bag is a great all-around travel accessory. Made with the same material as the rolling cooler, this duffle bag includes a side pocket that includes a removable cooler pouch to keep drinks or lunch cool while on the go.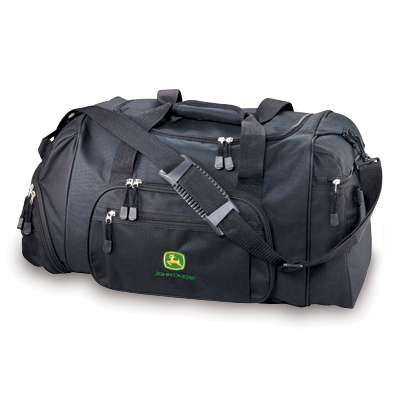 John Deere Insulated Shopping Bag
Deere enthusiasts headed to the grocery store should take the large, reusable, insulated tote to help keep their perishables cool. A 26-inch shoulder strap makes it an easy carry for some heavier items that may occupy the bag.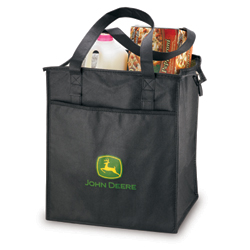 The farming industry has been wrapped into the digital evolution much like other industries, as farmers are staying connected via mobile devices, such as the iPad. In order to protect these devices when traveling, iPad owning John Deere customers should think about owning this sleeve to keep their device safe from scratches and dents.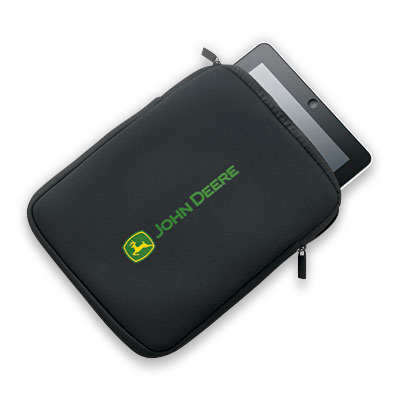 John Deere OtterBox iPhone Defender
Many farmers bring their iPhones with them while doing work out on the field. As a result, accidents can happen. The rugged, protective OtterBox case is perfect for demanding conditions, heavy-use, and inevitable accidents.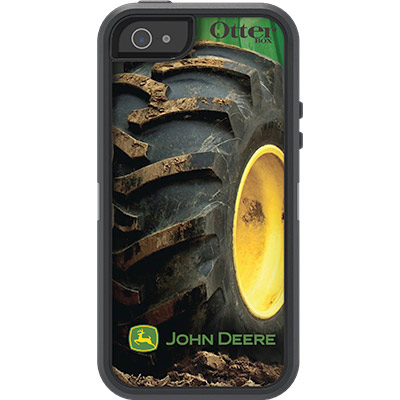 John Deere Sophia Computer Tote
This computer tote bag is designed by Elizabeth Tracy and will keep your electronics safe while remaining fashionable. A removable, padded sleeve for laptops will keep computers snug when traveling.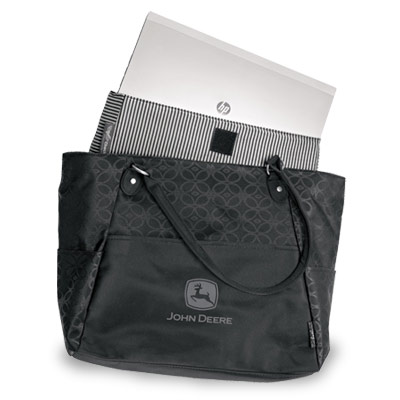 When taking tablets on the road for presentations, the John Deere Tablet Stand will double as a cover for the device as well as a presentation aiding stand. Coming in pink (above) or black, three different set positions allow for easy video or slideshow sharing.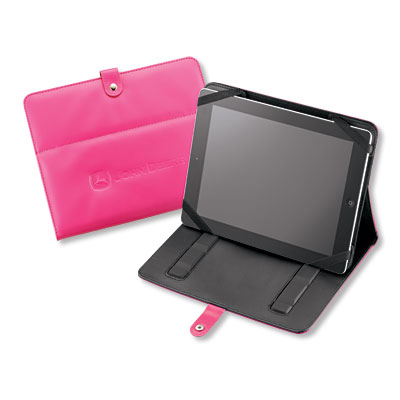 Long days out on the field can often times call for a coffee. This no-spill John Deere travel cup is perfect for taking drinks on the go, holding 16 oz. of liquid with double wall insulation and the signature John Deere logo.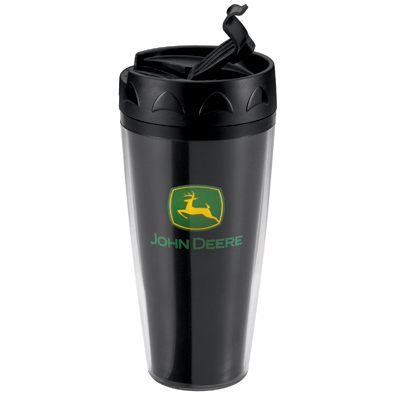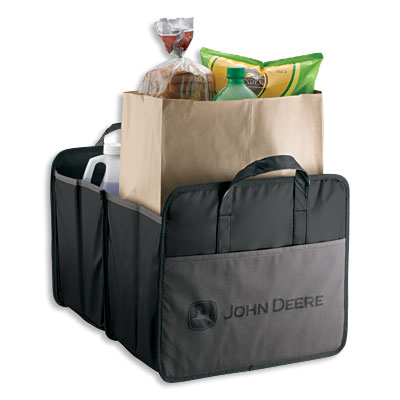 Keeping things organized in the trunk can be a challenge. This trunk storage box will help keep groceries, sports gear, and anything else that may be in the trunk in order while sporting the John Deere logo.
Next time you go on a trip or need to take an item on the go, be sure to take the Deere logo with you thanks to these travel accessories. If you enjoyed this post and would like to see more like it, feel free to connect with us on Facebook or Google+! 
You might also like: