Camouflage clothing has a deep-rooted history in the military and outdoor recreation industry. While it's original purpose is to blend the human form into nature, it evolved into a trendy everyday pattern as well. John Deere has incorporated camouflage into multifaceted accessories that allow outdoor enthusiasts to truly make a statement.
We've come up with a collection of items, from clothing to gator accessories, that will help include camouflage in your daily activities.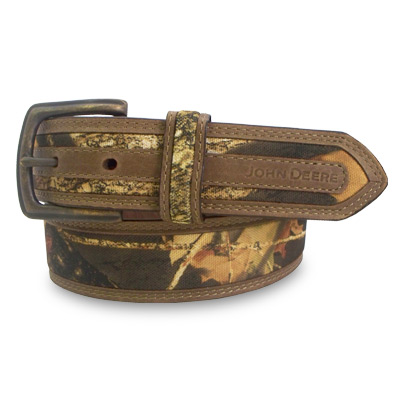 This leather trimmed camo belt is the perfect addition to any country camo lover's wardrobe. It has a removable nickel belt buckle so that you're free to change to another favorite John Deere buckle!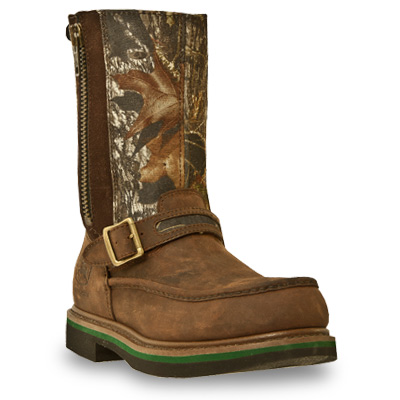 What's so good about these country camo side zip steel-toe boots? Everything. They are great because laces just take too long, and pull-on boots never fit right. Mossy Oak camo is featured on the top of the boot for anyone who loves camping, hunting or just simply loves wearing camouflage. With weather-resistant storm welting on the brass buckle and rubber outsoles, they are extremely durable and comfortable.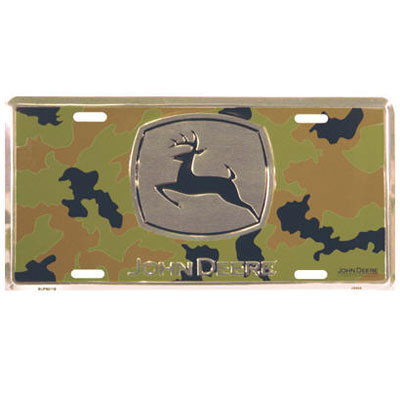 There's no better way to display love for camo than on a classic country pick up truck. It's something that everyone will remember you by when you're driving off into the distance!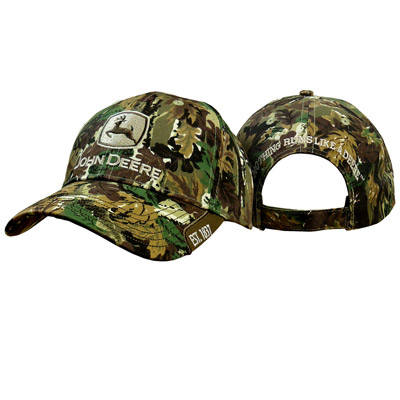 This six-panel cap features a leaf print camouflage and the timeless words "Nothing Runs Like a Deere" are embellished on the back. It's guaranteed to blend into surroundings in nature and stand out in a crowd of people!
REALTREE® Camouflage Canvas Wallet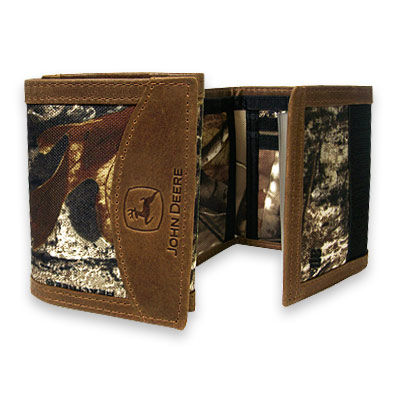 With REALTREE® camouflage canvas and crazy horse leather trim, this tri-fold wallet will complete any country camo collection.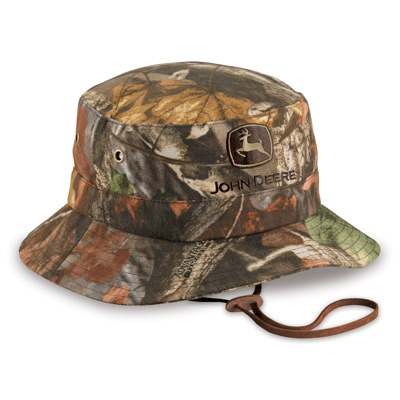 This John Deere timber hat helps keep the sun away from the face and neck area. It also includes a special chin cord so that it never has to leave your side.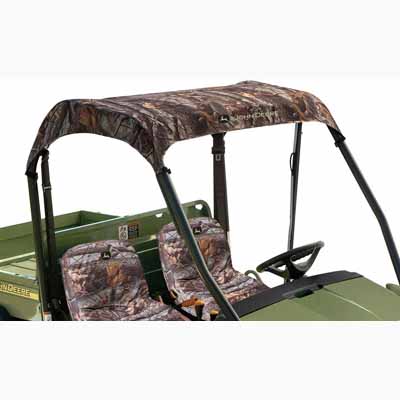 John Deere's gator camo soft roof conveniently provides shade and weather protection for both the operator and passenger. This will assure that you and the rest of your country camo does not get ruined!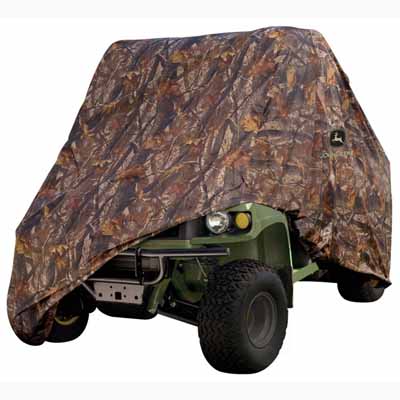 It's important to protect a gator from all sorts of weather conditions to prevent from things like sun damage, dust and tree sap. This John Deere gator cover will shelter from any weather harm and reinforce your love for camo!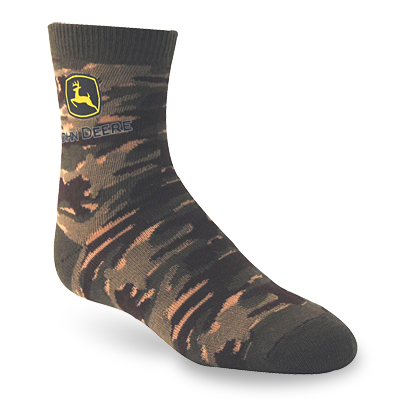 These socks are something that every outdoors enthusiasts dreams of wearing. A fun John Deere camo print sock will help you stay on your toes throughout the day!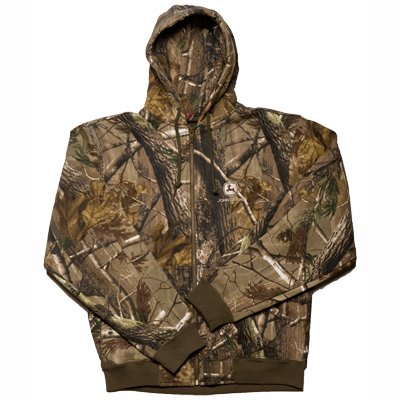 Prepare for a day outdoors with this John Deere camo jacket from DRI DUCK. Not only is this jack very stylish but it's practical as well. Made with thermal lining and water repellence, it incorporates a storm flap and inside cellphone pocket.
Hopefully this collection of country camo items has helped those who are truly country at heart figure out ways to include their favorite pattern into everyday events. If you enjoyed this post, or want to read others, feel free to connect with us on Facebook or Google+!
You might also like: