There is something about looking back at the classics that really draws you in. Some classic posters and metal signs depicting all the great years of John Deere's past show us a window into simpler times. Stop for a moment and view some of the power that a simple sign shows for us John Deere fans: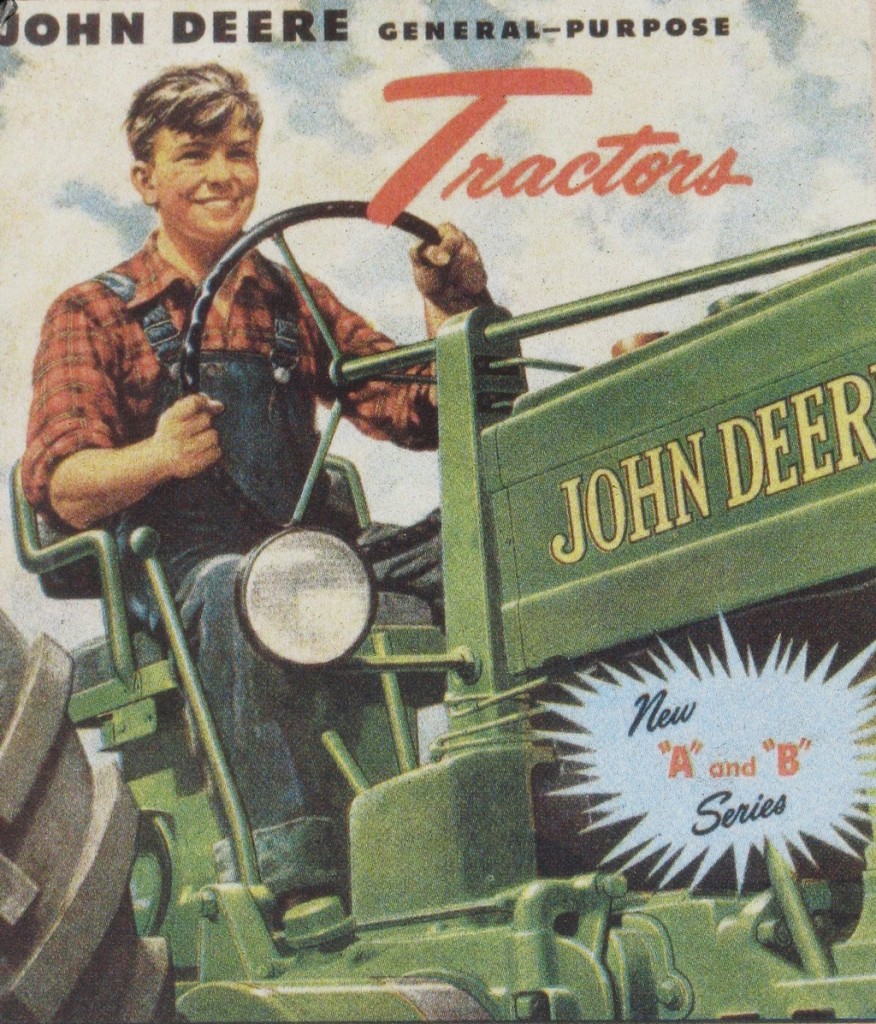 (source)
Here we have a wonderfully nostalgic John Deere poster showing a span of John Deere products over 3 centuries: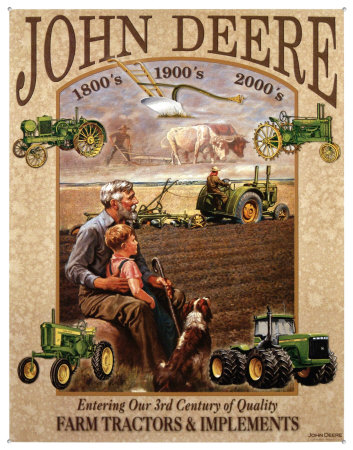 (source)
This ad graced the pages of Successful Farming back in February 1946: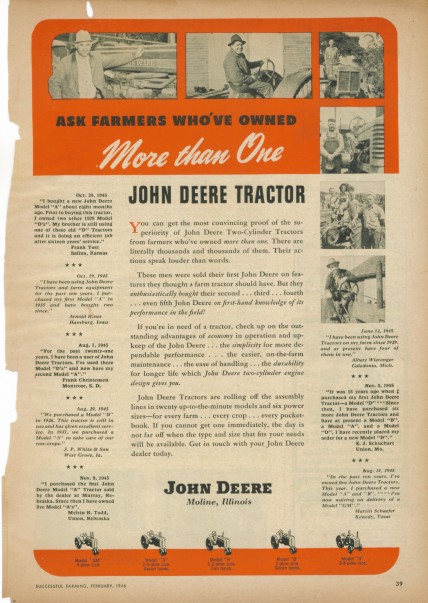 Great retro metal sign of the GP Deere: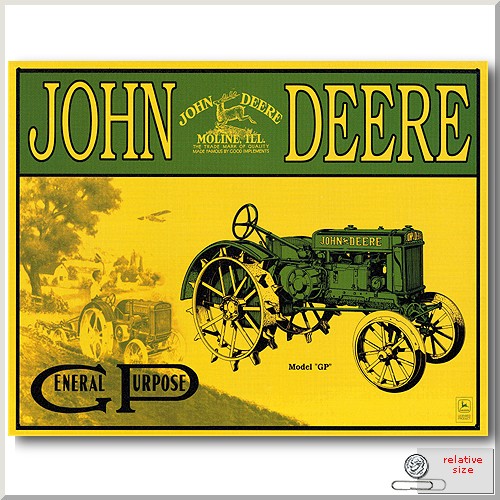 (source)
Showcasing of the 1933 John Deere general purpose wide tread: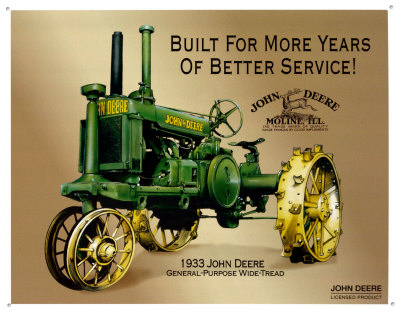 John Deere poster celebrating the 160th anniversary of John Deere: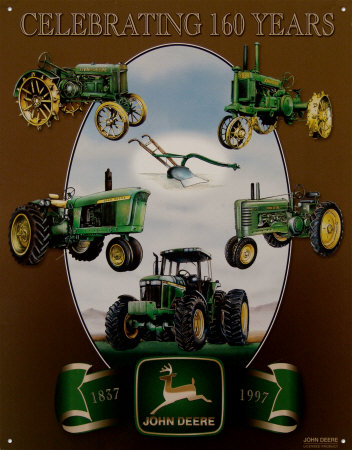 (source)
Antiquefarming.com shows us the John Deere Quik-Tatch in action: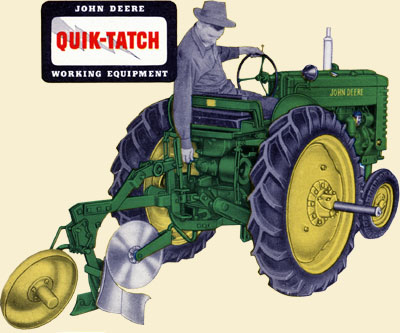 (source)
If you enjoyed this post or want to read others, feel free to connect with us on Facebook, Twitter or Google+!
You might also like: