We're sure you have heard the old adage that a dog is man's best friend.  This inspired us to search the web looking for loyal pets around the farm.  Here are some of our favorite photos featuring dogs, cows, and other loyal farmer's animals: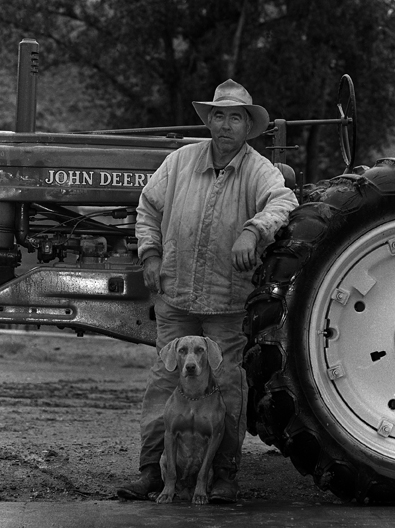 (source)
Toto guards the John Deere: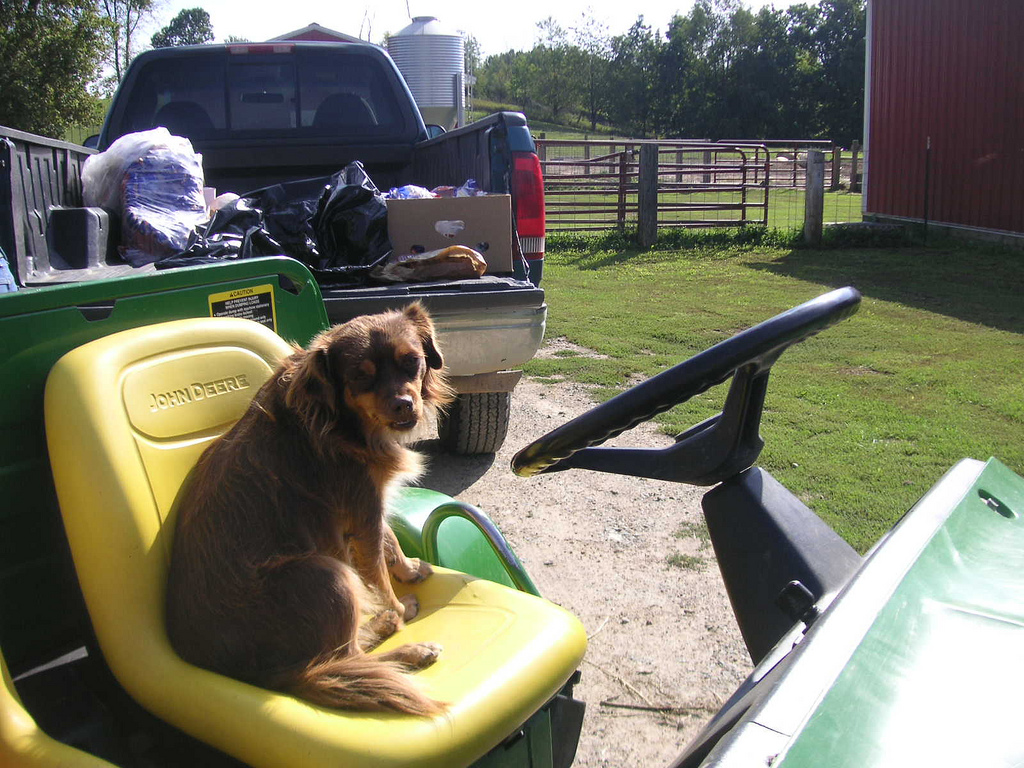 (source)
Here we have a great photo of a Horse Pull at the Kenton County Fair, Kentucky: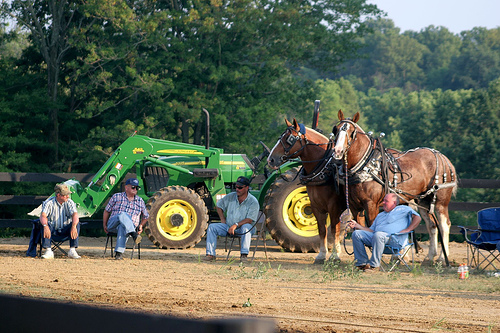 (source)
Bulldog in the driver's seat: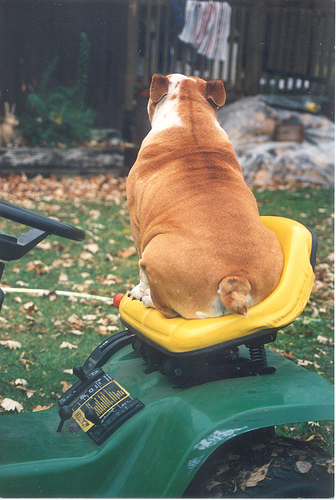 (source)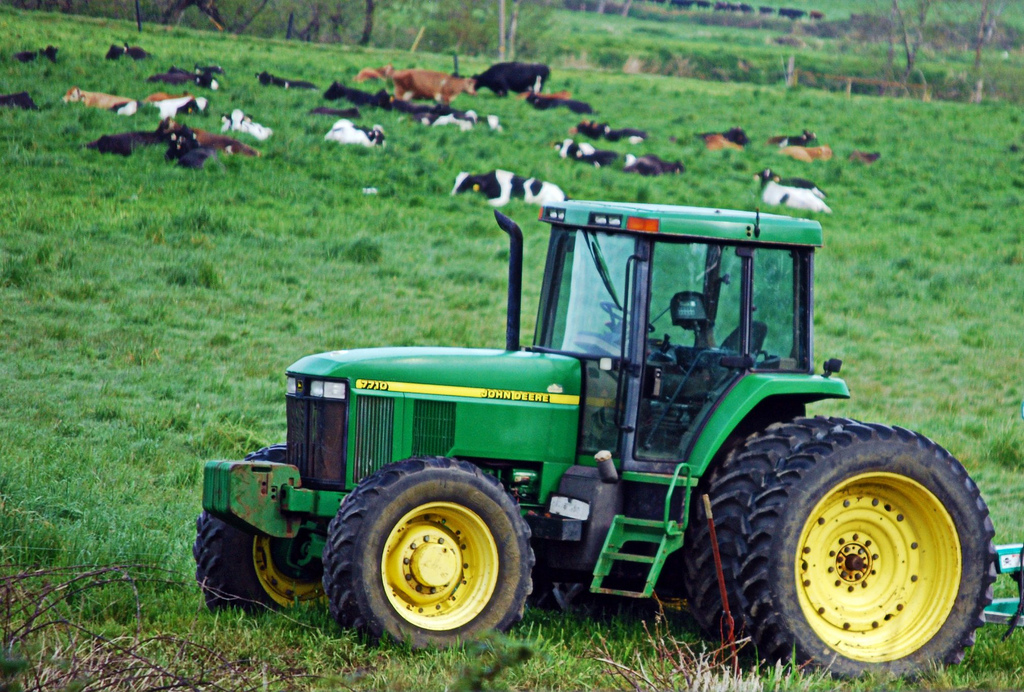 (source)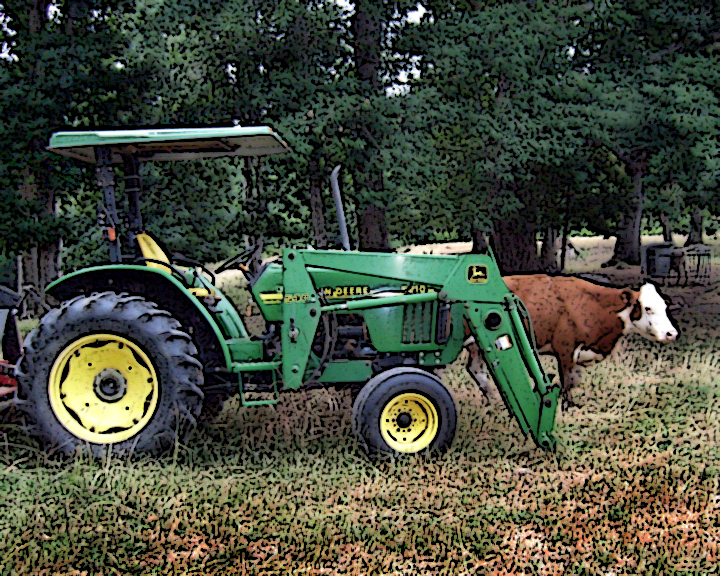 (source)
Whadda Lookin' At?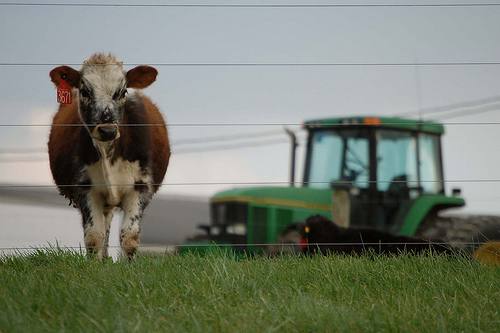 (source)
Grasshoppers Approve of John Deere Combines.  This one was on display at the Highland County Fair in Hillsboro, Ohio: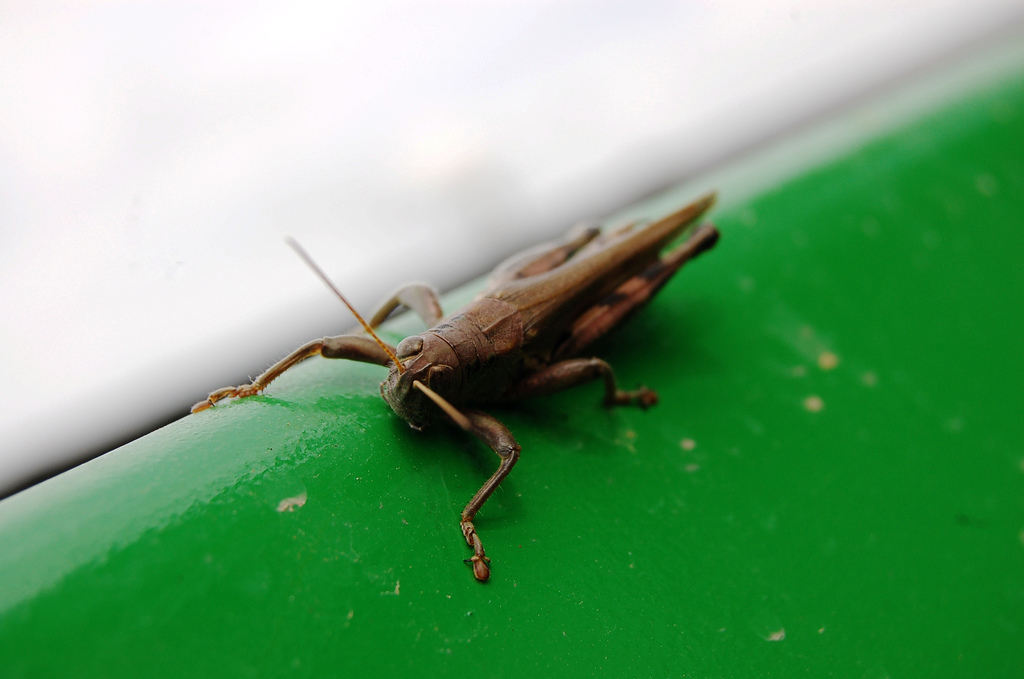 (source)