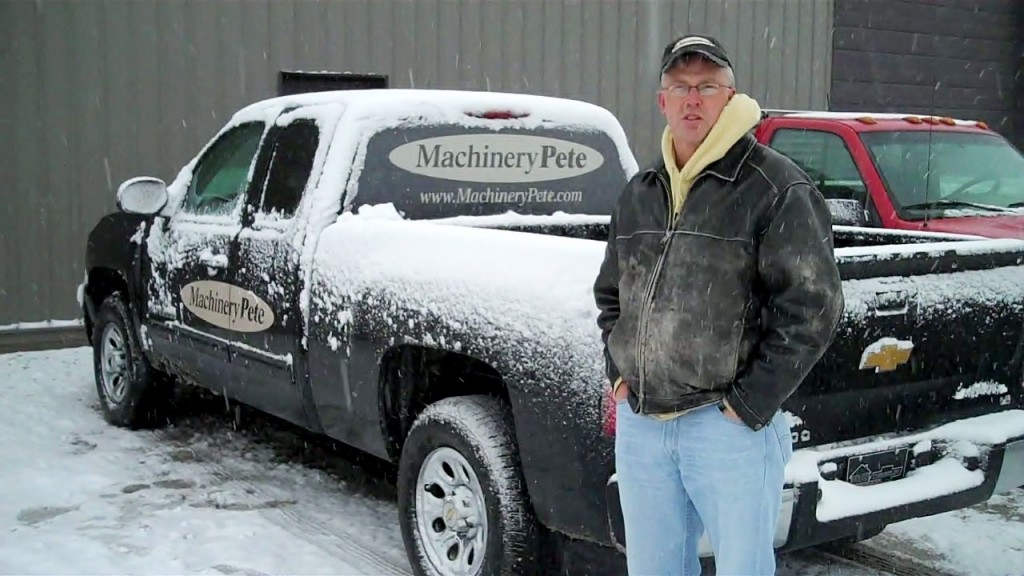 Now I have a pickup with our "Machinery Pete" logo on it.
Back then, I didn't. Then? Back just before Christmas. The new pickup was on order. I made a roadtrip to shoot video at machinery auctions in Kansas, Missouri and Illinois. The last leg of my journey found me in Walnut, IL on December 19, 2009 for a very nice farm retirement auction by auctioneers Darrell Dahl and Bob Johnson. Lot of great Deere equipment on this sale, including a sweet 1977 JD 4430 tractor with 6,250 1-owner hours. Also a 2009 JD 1770 NT 12R-30 planter; a 2008 JD 8130 MFWD tractor with 575 hours; a 2001 JD 9550 combine with 1,750 engine hours and a 2003 JD 693 corn head (sold very high!). Here's the video from this auction:
After the sale ended I hopped in my Buick Century and headed home, back to Rochester, MN. I stopped to gas up in the little farming town of Denver, IA, just north of Waterloo. As I stood at the pump, a friendly looking fellow approached.
"Are you Machinery Pete?"
Turns out Romaine Schweer recognized my ugly mug from Successful Farming magazine, or from the "Machinery Show" on RFD-TV. We had ourselves a nice chat. Seems Romaine liked to follow my blog and Twitter posts, making him a real machinery junkie. He told me about his line of equipment on the farm there in Denver, Iowa. I told him to email me some pictures, which he promptly did.  What struck me about Romaine, other than the fact that he was a nice guy, was how proud he was of his Deere equipment.
New and old.
For shiny new green equipment, Romaine had his JD 9750 STS combine and a JD 9100 4WD tractor. For older green paint, Romaine was the very proud owner of a 4020 High Crop tractor, a 5020 standard tractor and a sweet little 1010 tractor. Here are those pics: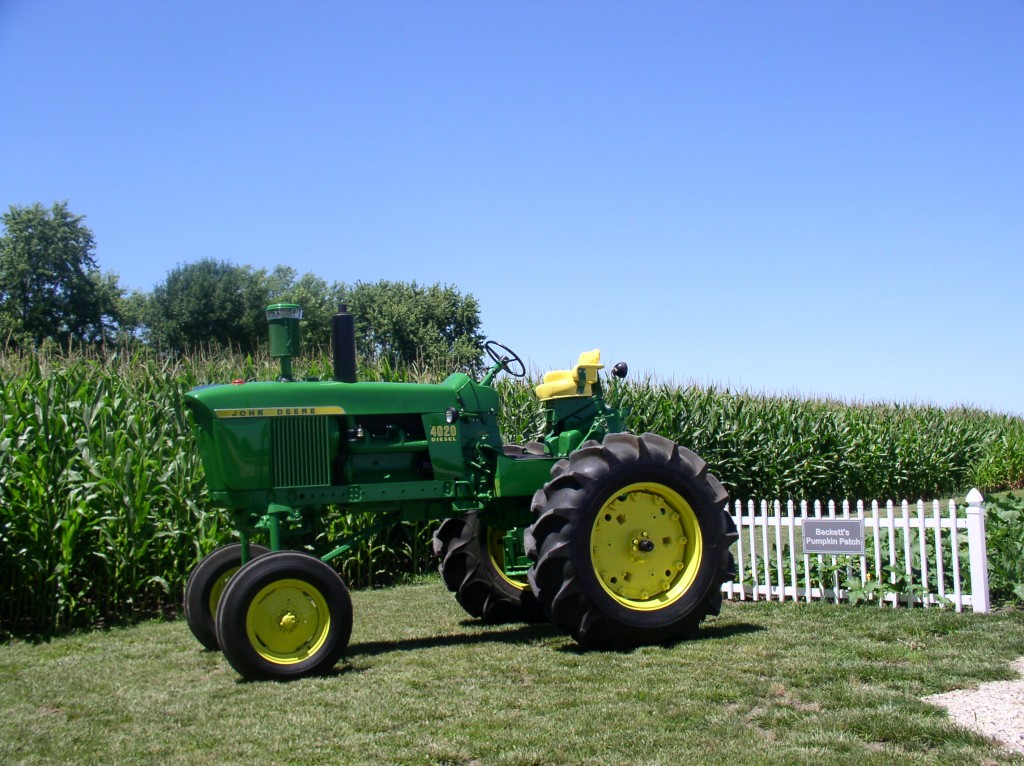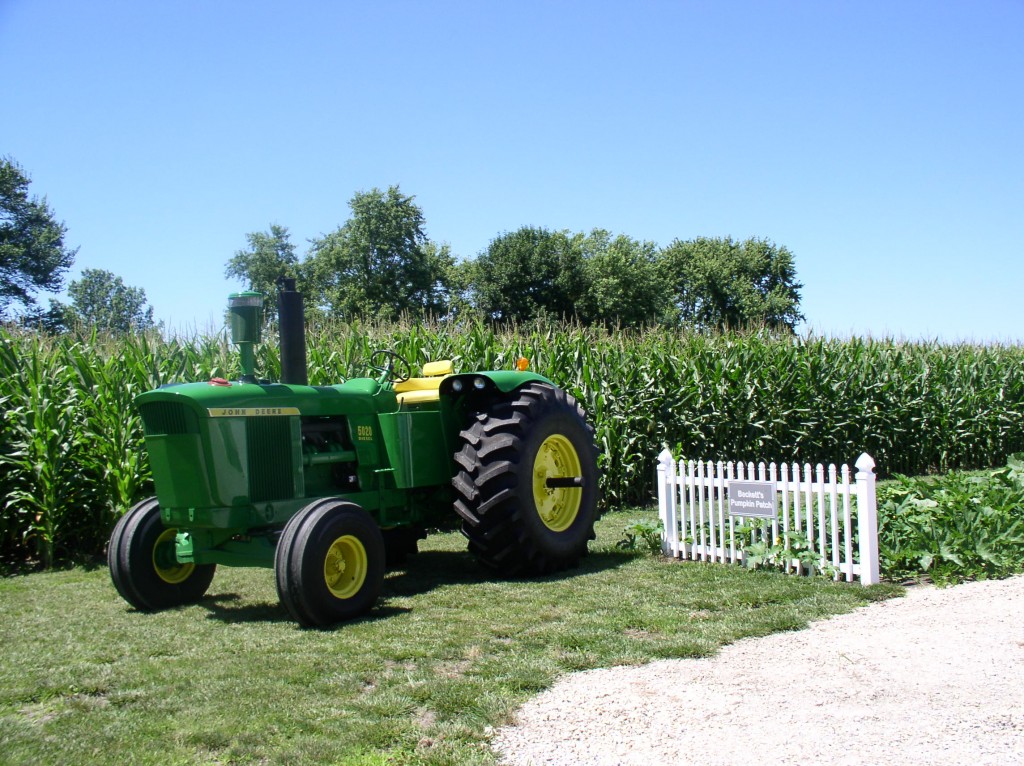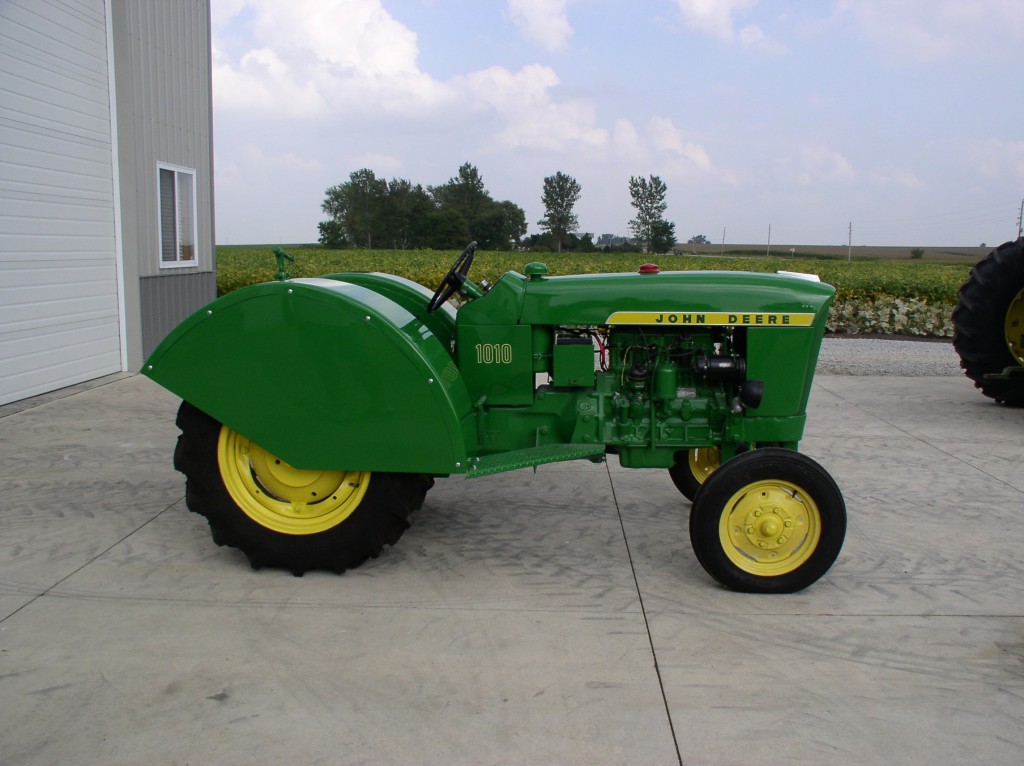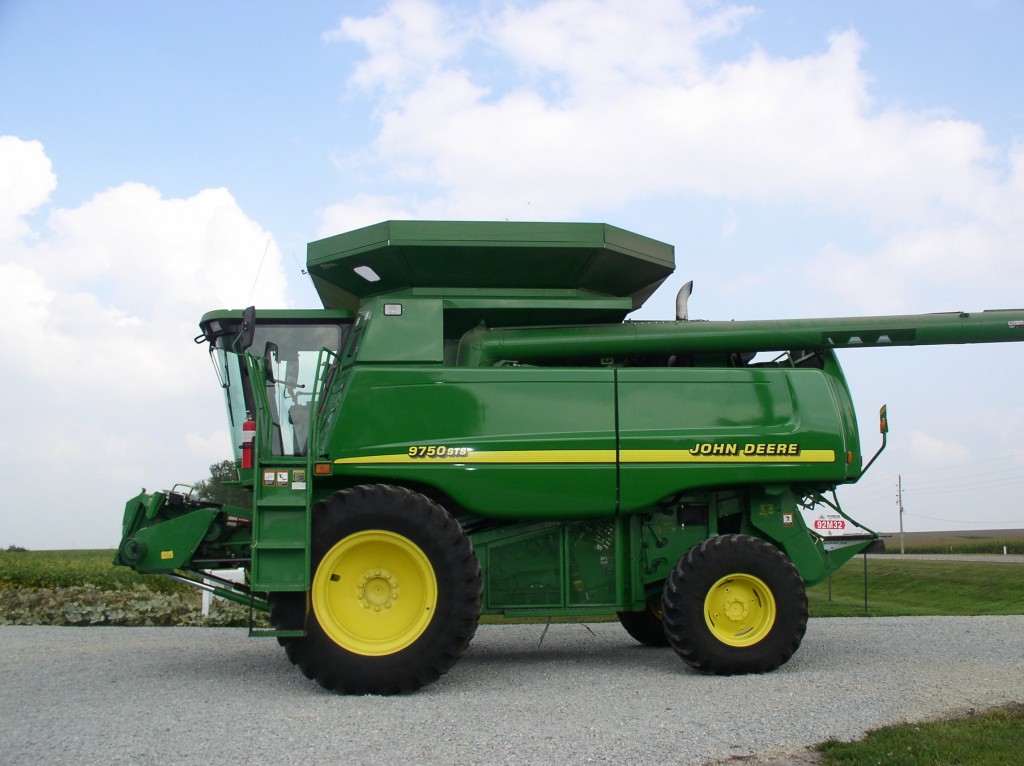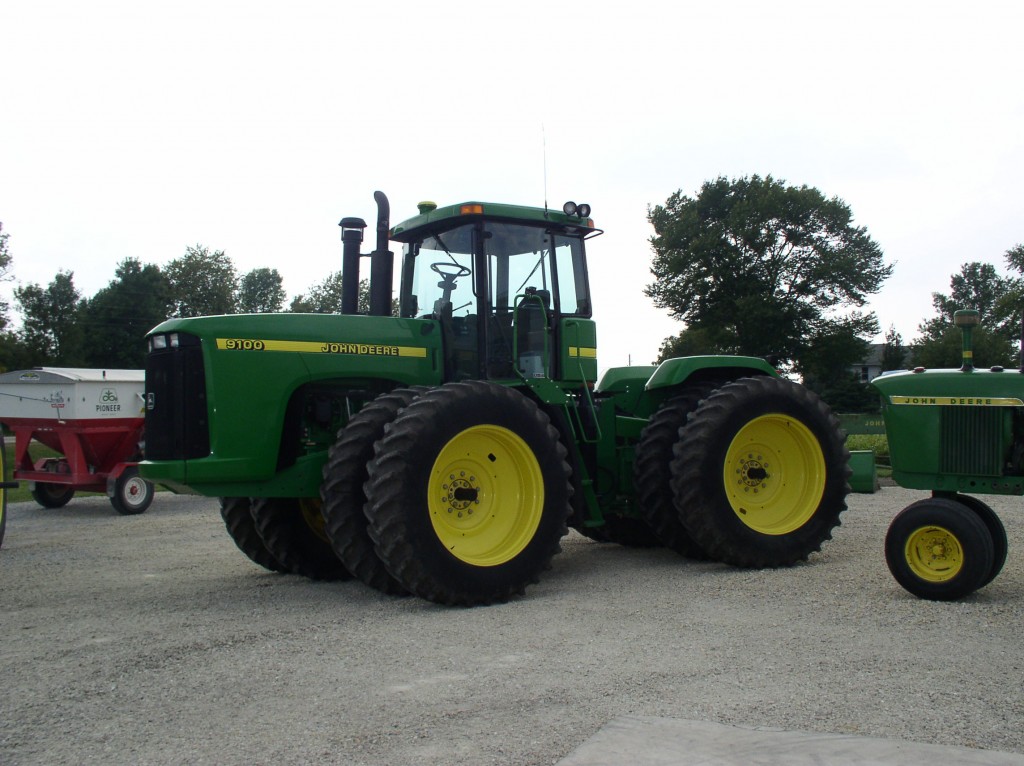 Romaine and I have kept in touch since we met at the gas station in Denver, IA last December 19th. Someday soon I hope to stop back in and visit Romaine on his farm in Denver and shoot some video of his 4020 High Crop, just don't see those every day.
The biggest reason I love traveling around to cover machinery auctions? Sure, watching the equipment sell is great, but meeting folks like Romaine Schweer….even better.
About Machinery Pete: Greg "Machinery Pete" Peterson has been working in the agricultural industry for 21 years and details agricultural equipment prices and trends at his website, Machinerypete.com. Greg also writes columns for Successful Farming magazine, Implement & Tractor magazine, Agriculture.com web site and also appears on the Machinery Show on RFD-TV.
You might also like: