As parents, one of the best things you can hear is your kid saying "when I grow up, I want to be just like my dad," or "when I grow up, I want to be just like my mom." However, when the parents on the receiving end of these comments are firefighters, construction workers, police officers, teachers, farmers, etc., it may be hard to teach the little ones exactly what it is they do, or what types of tools and equipment they use to get the job done.

Thanks to Johnny Tractor, those working on the farm or construction site now have an app they can download to let their kids learn for themselves. Let's walk through some of the features of the Johnny Tractor and Friends Game Pack App.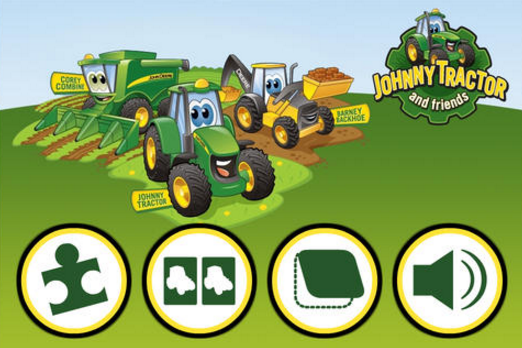 When you first launch the app, you will be greeted by this screen. This is where you have the option to choose from puzzles, games of memory, click-and-learn illustrations, as well as an opportunity to click on various pieces of equipment to hear the sounds each makes (speaker icon). For each selection, you will have the opportunity to interact with both green (agriculture and turf) and yellow (construction) equipment models.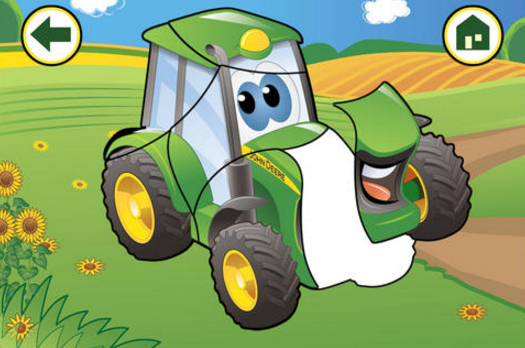 Select the puzzle piece icon and you will be able to choose from farm equipment (tractor, Gator and combine) or construction equipment (backhoe loader, excavator and motor grader). Once you've made your selection, begin assembling the pieces to complete the picture!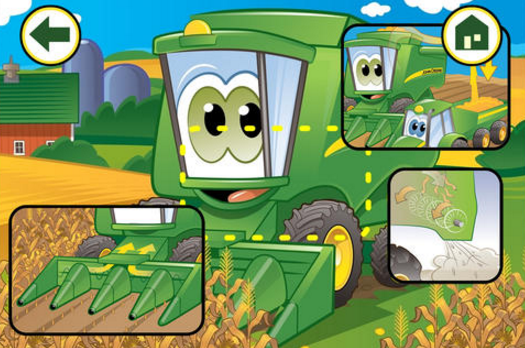 Selecting the flip card icon from the app's home screen will bring you arguably the most educational portion of the Johnny Tractor and Friends Game Pack. In the above example, we've selected the combine from within the agriculture equipment category. Simply clicking on the various portions of the combine will reveal an illustration as to what each part does during the harvesting process.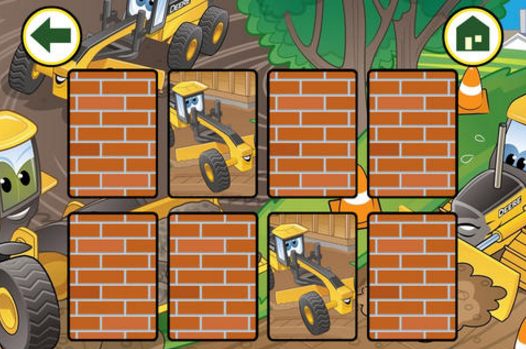 Want to help improve your child's memory while also teaching them a bit about different pieces of equipment? If yes, this is the game for you. You once again have a choice between construction and farming equipment. Click a card to get started, match all the pairs of equipment and earn a sticker to use for later!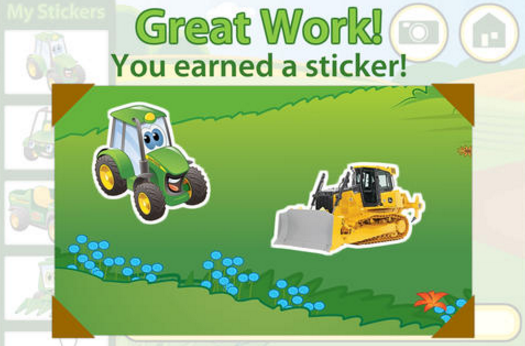 After the completion of each game, you will earn a sticker to add to your virtual farm. A wide variety of models are available to choose from. The more games you complete, the more stickers you will earn.
We hope this Johnny Tractor app will provide you and your loved ones with a fun way to learn more about John Deere equipment. Download the app here.
If you enjoyed this post or want to read others, feel free to connect with us on Facebook, Twitter or Google+!