Whether you're out on a farm, at a construction site, in the forest, or just in your neighborhood, there's a good chance you'll see some form of John Deere equipment. Have you ever wondered where this equipment is manufactured, though?
It is no secret that John Deere plays an important role across the globe, especially within the United States. In order to fully understand this impact, we feel it is important to know where the equipment comes from.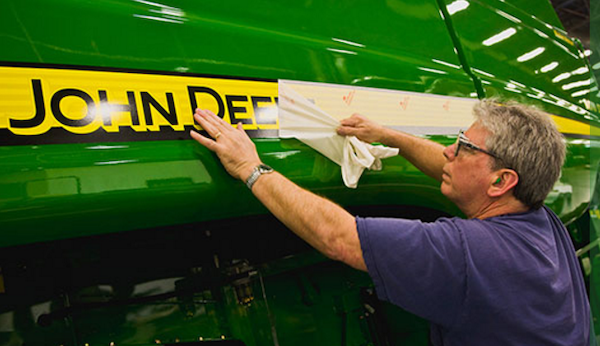 Day in and day out, there are dedicated individuals across the country that specialize and take pride in producing green and yellow machinery. Here's a list of John Deere factory locations in the United States that produce a majority of the equipment we see on a daily basis.
Grovetown, Georgia
Peachtree City, Georgia
East Moline, Illinois
Ankeny, Iowa
Davenport, Iowa
Dubuque, Iowa
High-speed dozers
Track harvesters
Ottumwa, Iowa
Paton, Iowa
Waterloo, Iowa
Coffeyville, Kansas
Power transmission equipment
Thibodaux, Louisiana
Fuquay-Varina, North Carolina
Kernersville, North Carolina
Valley City, North Dakota
Greeneville, Tennessee
Horicon, Wisconsin
Lawn and garden equipment
Utility vehicles
Golf and turf reel mowers
Mower decks
Final Thoughts
Next time you see any of this equipment in action, refer back to this list of John Deere factory locations so you can gain a better understanding of where it may have originated.
If you have any questions about John Deere equipment, you can contact your local John Deere dealer.
If you enjoyed this post or want to read others, feel free to connect with us on Facebook, Pinterest, or Twitter!