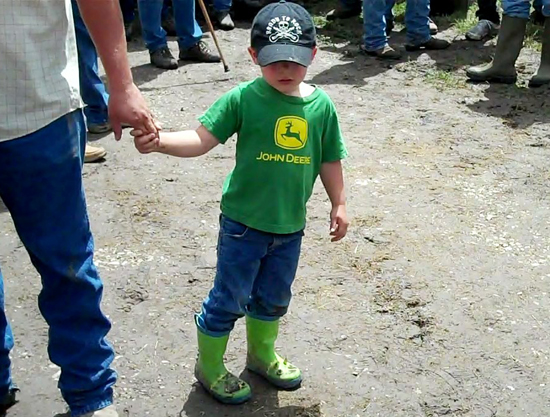 Machinery Pete's pictures of John Deere lovers he's shot at auctions around the country
Alphabet soup.
That's what you get when you look at all the states I've personally been to covering machinery auctions over the past year. Here's the list: NM, KS, NE, SD, ND, MN, IA, MO, WI, MI, IL, IN and OH. I've had my camera with me every step of the way.
Here's a fun music video I put together this week featuring folks I've encountered on the auction trail around the country, all wearing John Deere garb, caps, tee shirts and jackets.  These folks have one thing in common. They've all decided to…
Go Green! Enjoy the video:
About Machinery Pete: Greg "Machinery Pete" Peterson has been working in the agricultural industry for 21 years and details agricultural equipment prices and trends at his website, Machinerypete.com. Greg also writes columns for Successful Farming magazine, Implement & Tractor magazine, Agriculture.com web site and also appears on the Machinery Show on RFD-TV.