When you're on the hunt for a mower that can cover a lot of ground in a short amount of time, the John Deere 652R is designed with the features to tackle the job. This mower comes with an easy-to-use hydrostatic drive system, a compact design for maneuverability, and a durable mower deck.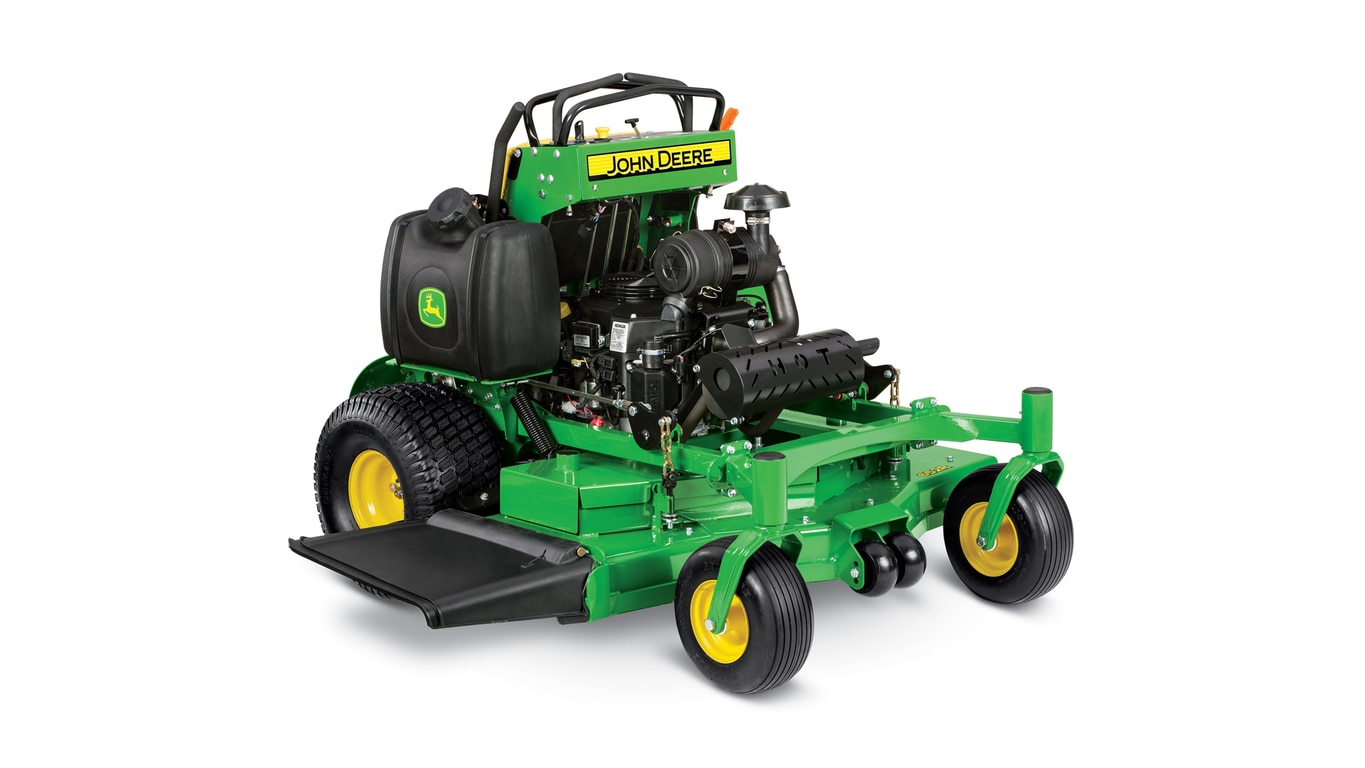 Let's take a look at some of the highlights of the John Deere 652R.
Field-Installed Propane Conversion Kits
Field-installed propane conversion kits can be used with the John Deere 652R, which give operators everything they need to convert the engines to operate on propane fuel. With one of these kits, customers can reduce fuel costs by up to 30 percent. They can also lower emissions, and reduce fuel-system maintenance.
Easy-to-Access Service Points
The service points on the John Deere 652R are easy to access and within reach, thanks to the open engine compartment. The canister-type heavy-duty air cleaner is also easy to reach and service. Engine oil service points are grouped together, which reduces the time required to check and/or change the oil and filter as necessary.
Commercial-Grade Engine
The John Deere 652R has a commercial-quality engine that provides 23.5 horsepower at 3600 rpm. Its overhead valve design provides more horsepower and torque per cubic inch of displacement. In addition, the V-twin engine design allows for fast starts and smooth operation. It includes a fuel pump for consistent, reliable fuel supply to the carburetor.
Simple Controls
The controls on the John Deere 652R are color-coded for easy identification and logically placed for simple operation. Two stationary reference bars are also provided for operator convenience and security. A tire brake is provided to offer more stability while parking the machine on hillsides, and it can be easily adjusted.
Hydrostatic Drive System
The hydrostatic drive system is easy to use and extremely reliable. The individual pump and wheel motor design allow placement of these heavy components low in the vehicle for maximum stability.
Safety Features
The operator station is designed to allow fast exit when necessary. There are also two large curb wheels and stationary handles on each side of the machine for operator security. Control levers automatically return to neutral when they are released, and a polyethylene mower-discharge deflector deflects if it strikes a solid object.
If you have any questions about the John Deere 652R or its attachments, you can contact your local John Deere dealer.
If you enjoyed this post or want to read others, feel free to connect with us on Facebook, Pinterest, or Twitter!