This excerpt was originally posted on the John Deere, Straightforward Blog May 9, 2011. You can view the original post here.
Last month, we challenged our readers to test their Interim Tier 4 knowledge through an interactive IT4 Myth-Busters Quiz. The results are in, and our poll revealed there still seems to be much uncertainty around Interim Tier 4 Engine Technology like Cooled EGR and SCR. Here is another myth on Interim Tier 4 (IT4) engines equipped with cooled exhaust gas recirculation that we think its time to dispel.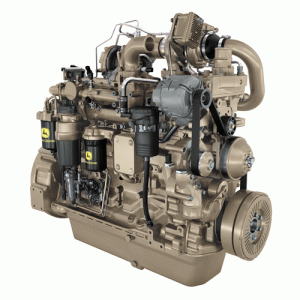 Myth:
Will Interim Tier 4 diesel engines with cooled EGR have shorter maintenance intervals?
Truth:
Current engine maintenance intervals for engines utilizing cooled EGR remain unchanged or are improved upon depending on the application/machine type.
The oil change interval will be the same interval offered for John Deere's Tier 3 engines at either 500 hours or 250 hours.
One difference will come with the addition of the exhaust filter. Regulations provide for a minimum exhaust filter ash service interval of 4,500 hours for engines 130 kW (174 hp) and greater and 3,000 hours for engines less than 130 kW (174 hp).
You might also like: