Most of our readers have likely taken notice of the John Deere Big Buck Sales Event, a promotion featuring the giveaway of a Chip Foose-modified John Deere 4020 Tractor and 3 John Deere Gator utility vehicles. Another incentive specific to this promotion is 0% financing for 48 months on any new John Deere purchase.
For those of you living under a rock, unfamiliar with the legendary Chip Foose, here is a short biography detailing his accomplishments along with some images and a video pertaining to the contest and providing some background on the John Deere 4020 tractor. Any questions you may have concerning the contest, please leave them in the comment form below and we'll be happy to provide you with any further details.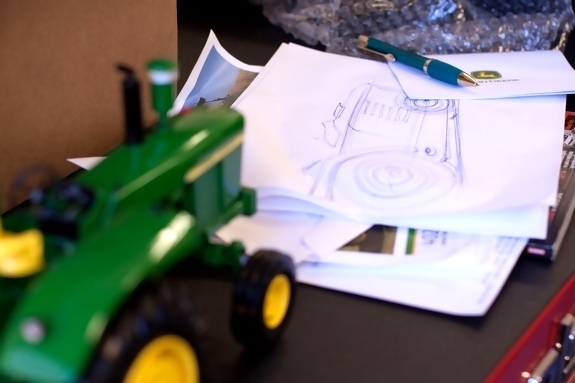 Chip Foose Bio:
Known for his clean designs and sophisticated style, Chip Foose is a living legend in the automotive industry. His customization of classic American hot rods and muscle cars include the iconic and eye-catching Impression, Stallion, Foose Coupe, and Grand Master.
Chip and his team turned clunkers into dream rides for five seasons on Overhaulin' on The Learning Channel. In addition, his design work has been seen on the big screen in movies like Blade Runner, Gone in 60 Seconds, and Cars.
Chip is a three-time winner of the prestigious Ridler Award from the Detroit Autorama, seven-time winner of the America's Most Beautiful Roadster award from the Grand National Roadster Show, and holds a Best in Show from SEMA. He was the first person awarded the Good Guys Trendsetter Award and has been recognized with seven Good Guys Street Rod of the Year awards.
In addition, his designs have earned him a place in the Hot Rod Hall of Fame, the Darryl Starbird Rod and Custom Car Museum Hall of Fame, San Francisco Rod and Custom Motorcycle Hall of Fame, and the Diecast Hall of Fame.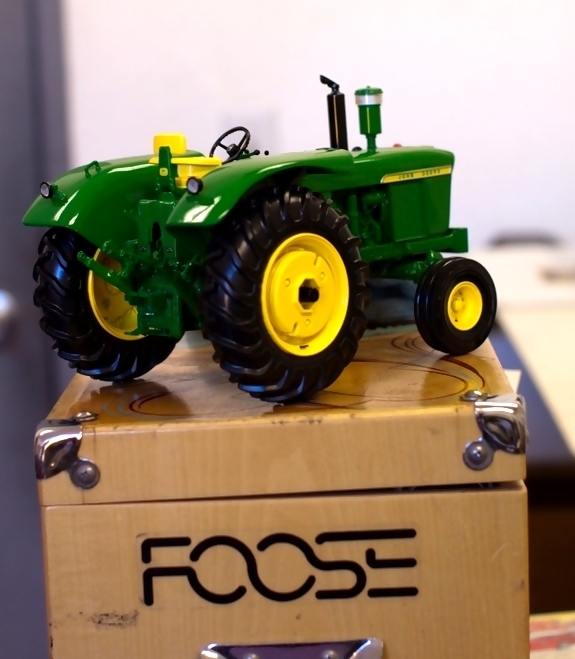 About this project:
Chip Foose has worked on cars, trucks, motorcycles, school buses, and event the Motor City Hotel in Detroit. The Big Buck is his first tractor.
The 4020 will be completely taken apart, detailed, and then rebuilt. All components will be removable, so the tractor could be returned to stock.
Chip was surprised when he saw how big the tractor is; he wasn't expecting it to be so tall.
When the tractor arrived, Chip drove it off the truck himself. Then he took it for a spin around the block because he was having so much fun driving it.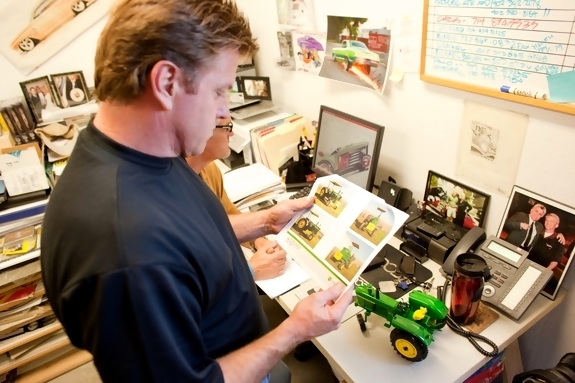 Awards & Recognition:
SEMA Best in Show
2002: Speedbird, 2002 Thunderbird
Hall of Fame Memberships:
1997: Hot Rod Hall of Fame – Youngest Member Inducted at age 31
2002: Darryl Starbird Rod & Custom Car Museum Hall of Fame
2003: Grand National Roadster Show Hall of Fame
2005: San Francisco Rod and Custom Motorcycle Hall of Fame
2009: Diecast Hall of Fame
Overhaulin':
Five seasons aired on TLC from 2004 to 2009
Premise: The Overhaulin' team worked with the car owner's friends to surprise the owner with a custom overhaul. Each overhaul was completed in one week by Foose and a team of talented mechanics known as the A-Team.
In Season 3, Chip himself was the mark. The Overhaulin' Crew teamed up with Chip's father to overhaul a '56 Ford Pickup that Chip wrecked as a boy.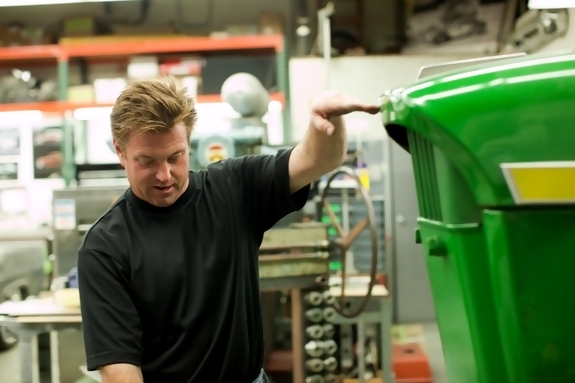 View more video footage on our John Deere Video Page and on the MachineFinder YouTube channel.
Related Posts
You might also like: