When it comes to compact utility tractors, the John Deere 3025E is one of the most versatile, efficient models on the market. This tractor comes with four-wheel drive for maximum traction, a tight turning radius, and hydrostatic transmission.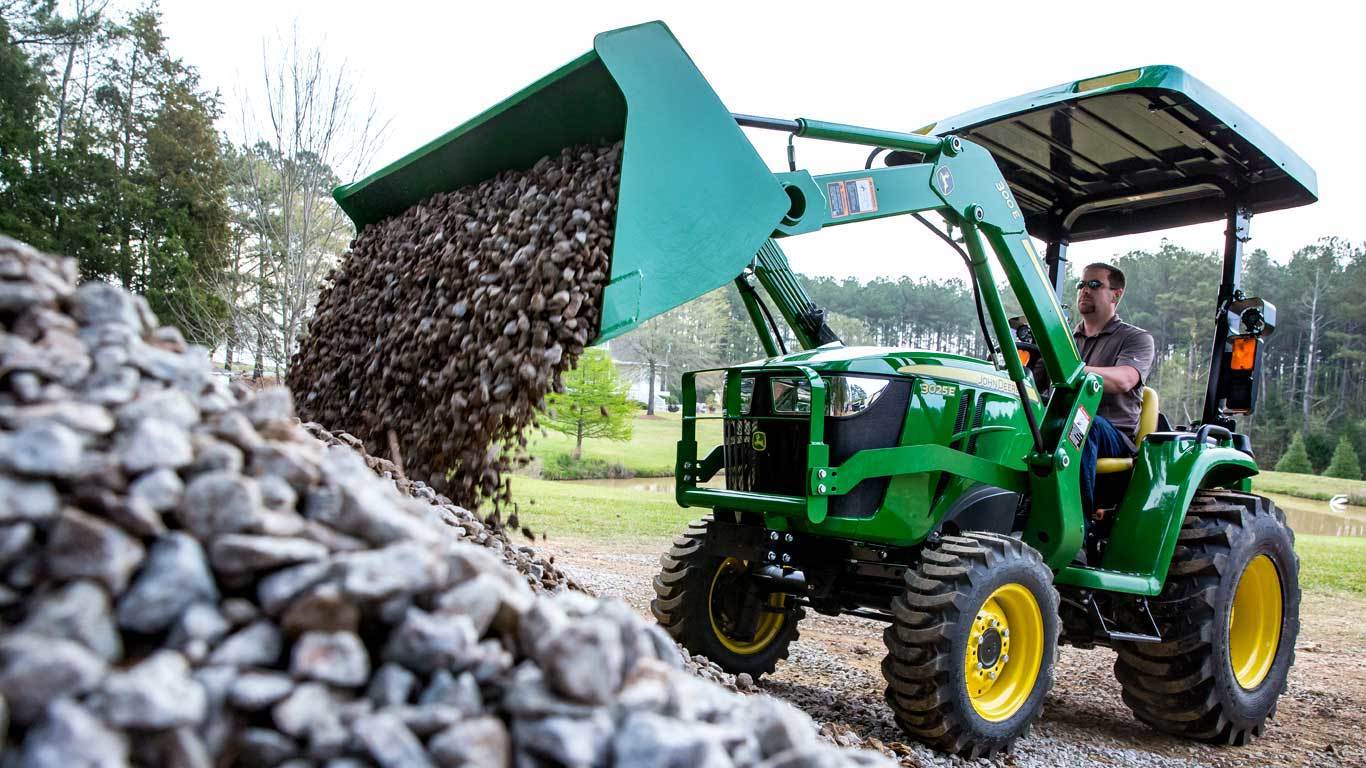 Let's take a look at some of the highlights of the John Deere 3025E and how it can help you with your daily tasks.
Hydrostatic Transmission
The hydrostatic transmission of the John Deere 3025E provides infinite ground speeds, meaning the operator can always match the speed of the tractor to the task at hand. No clutching is necessary to change directions, and the transmission oil cooler cools the transmission oil. In turn, this results in a longer lifespan for the transmission over time.