Whether you're a farmer looking for equipment to better assist your harvesting needs, or you're an agriculture enthusiast interested in learning about new innovations, this visual guide will be of interest to you!
You can certainly learn about new John Deere equipment offerings by reading through press releases and product brochures. However, we thought it would be effective to put together a visual guide, offering photos and information about new John Deere equipment for 2016. Enjoy!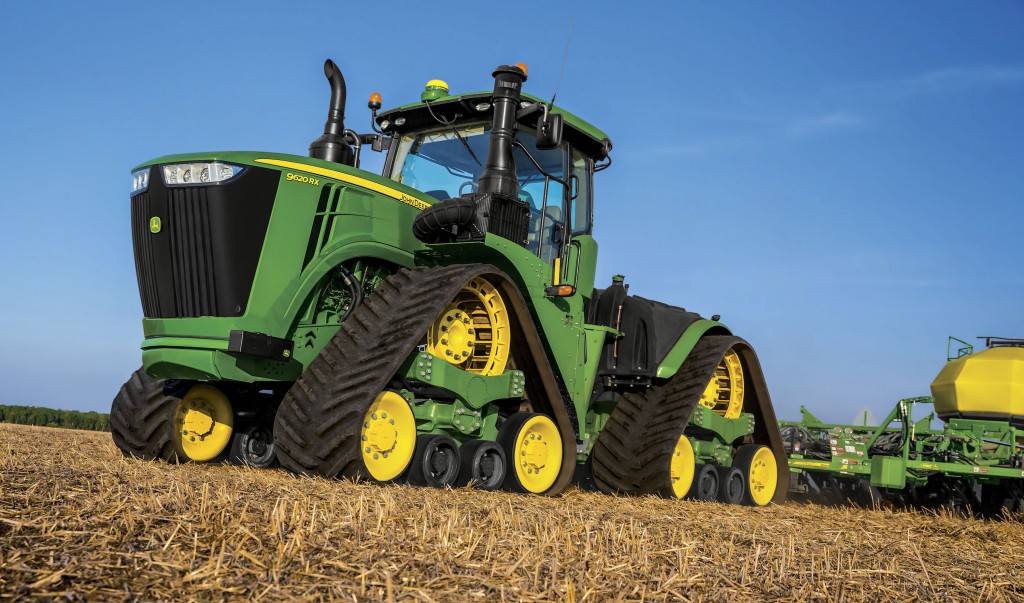 Four new John Deere 9RX Tractor models, ranging from 470 to 620 horsepower, feature a large, powerful undercarriage and track system. These models were designed to provide operators with superior strength, durability, and better ride quality, even when handling large implements in the field.